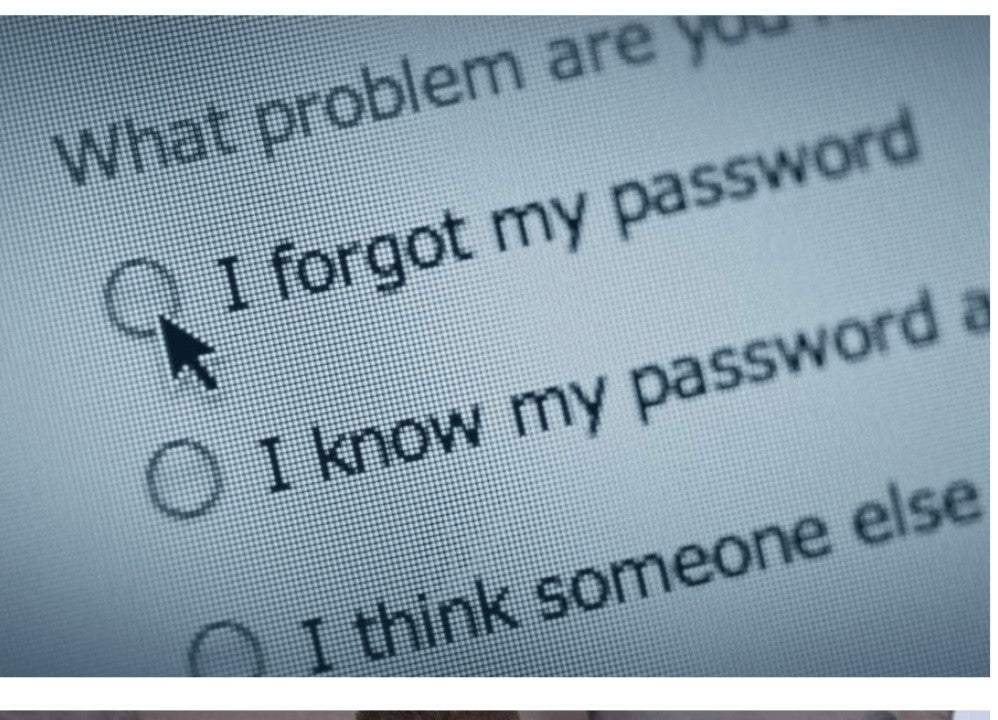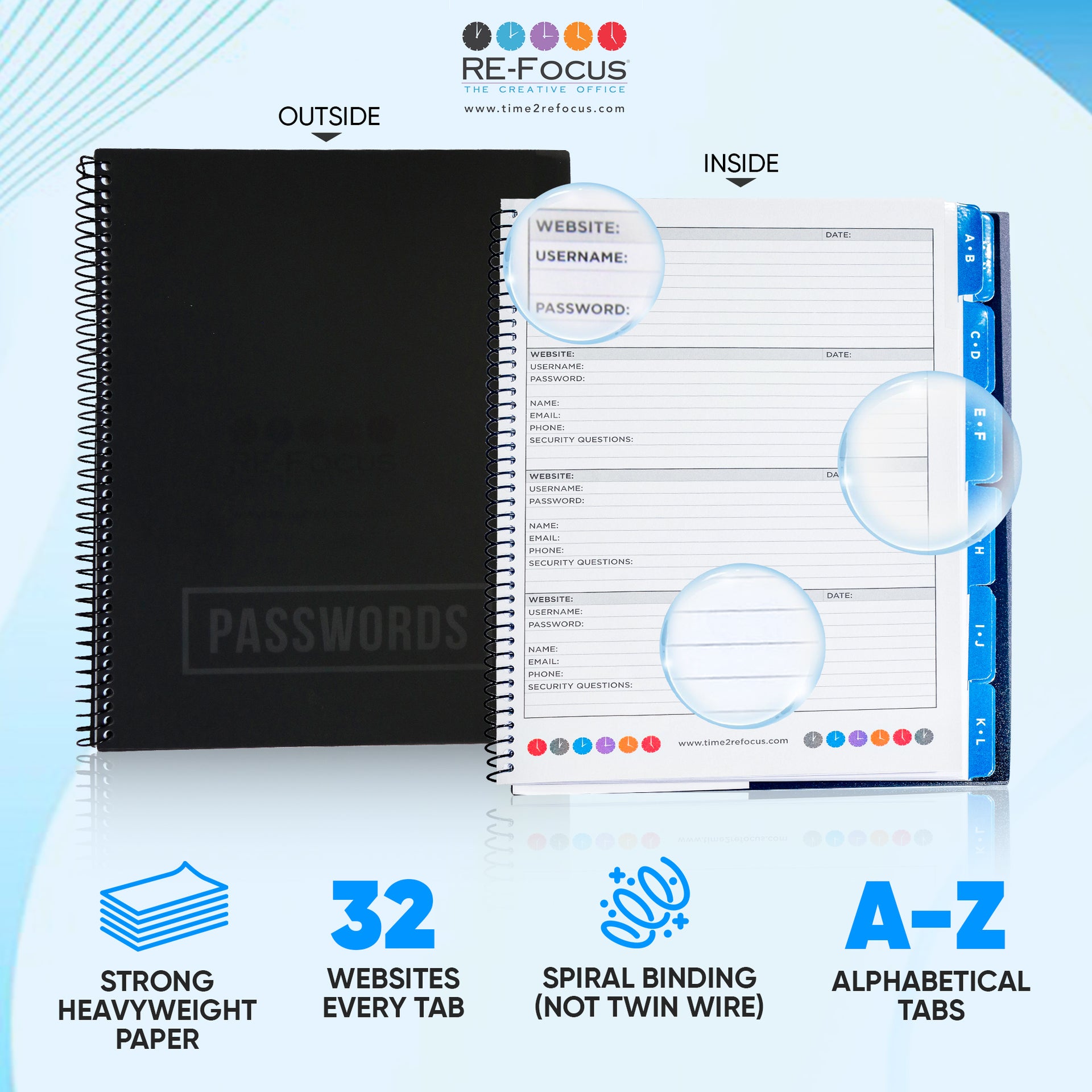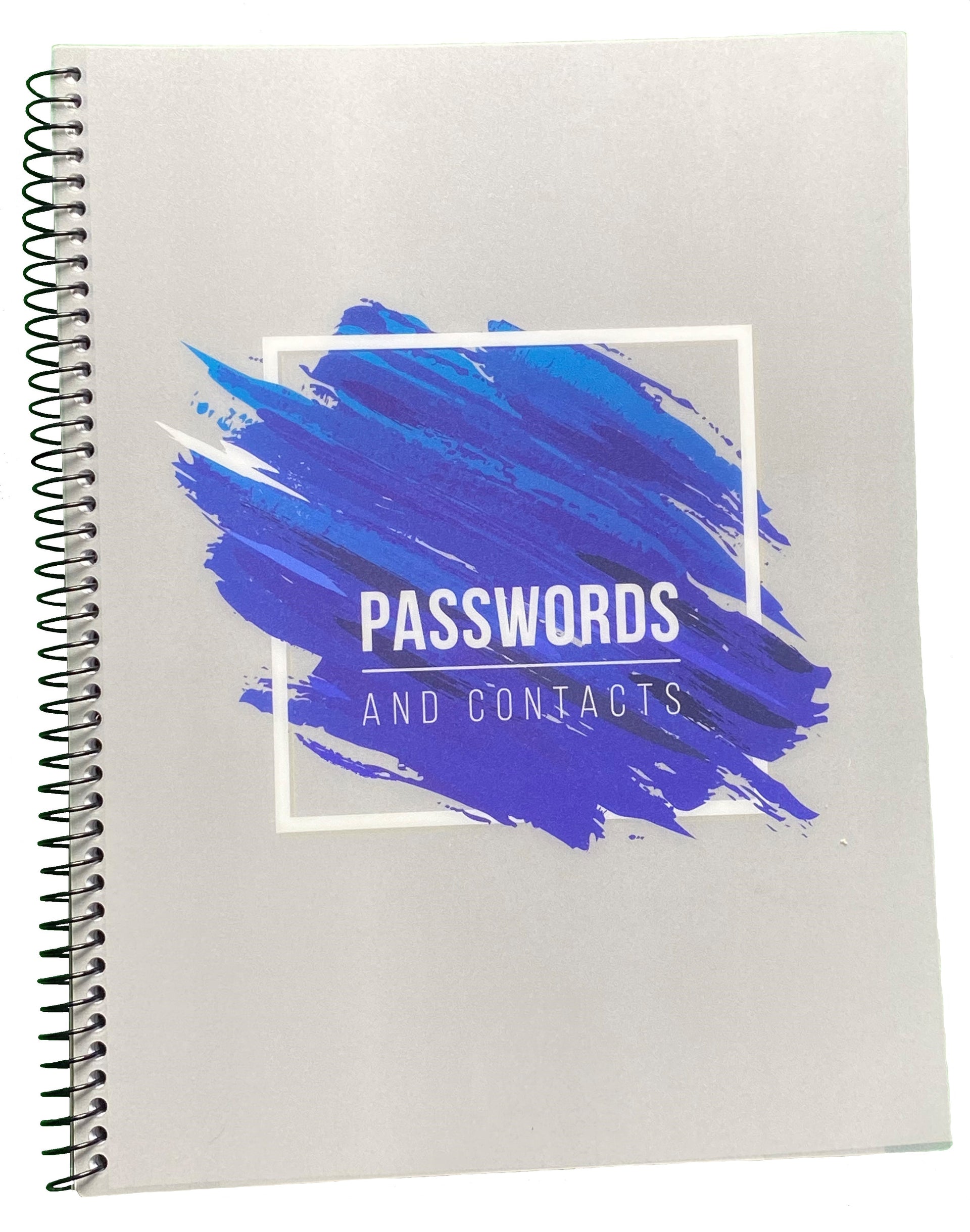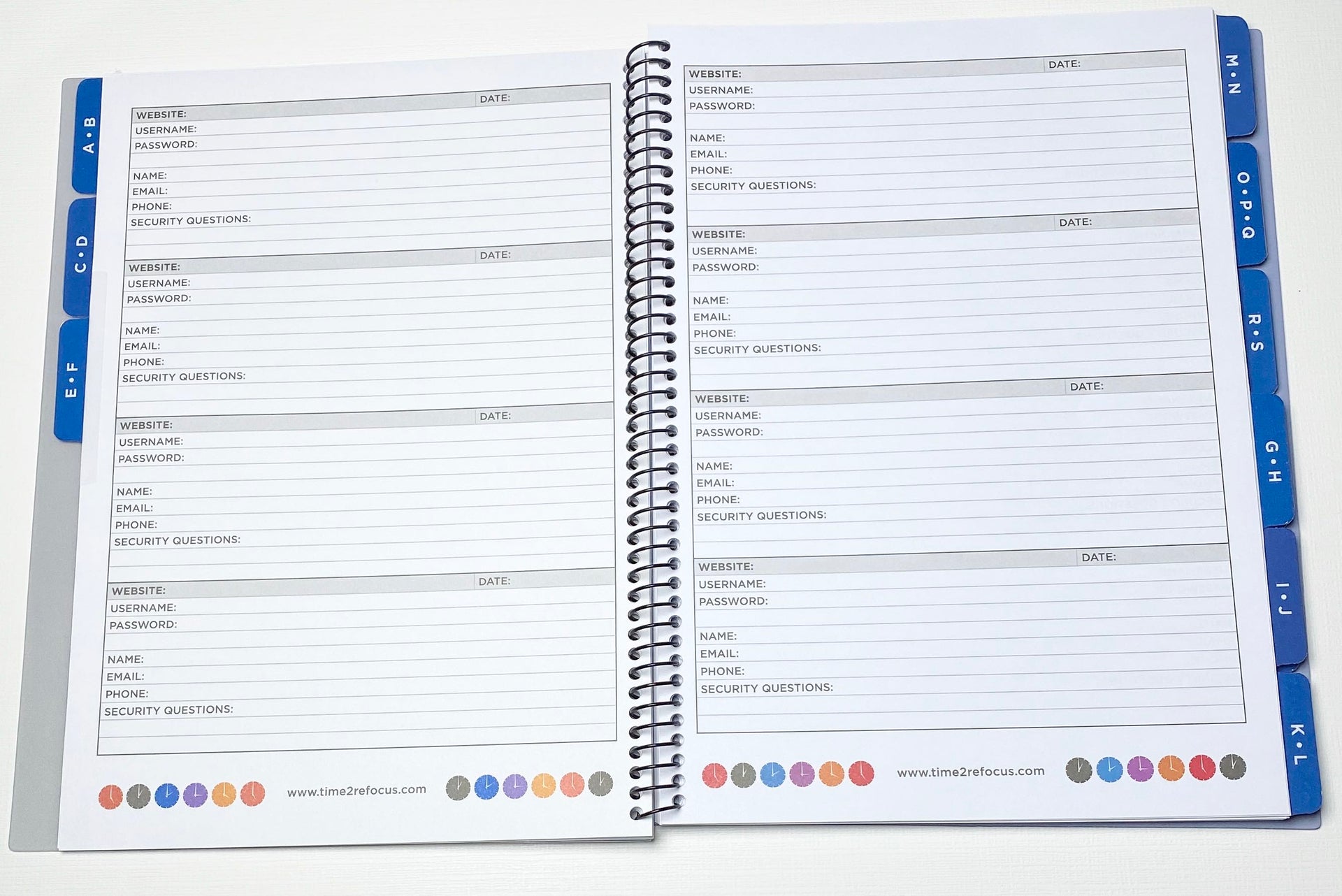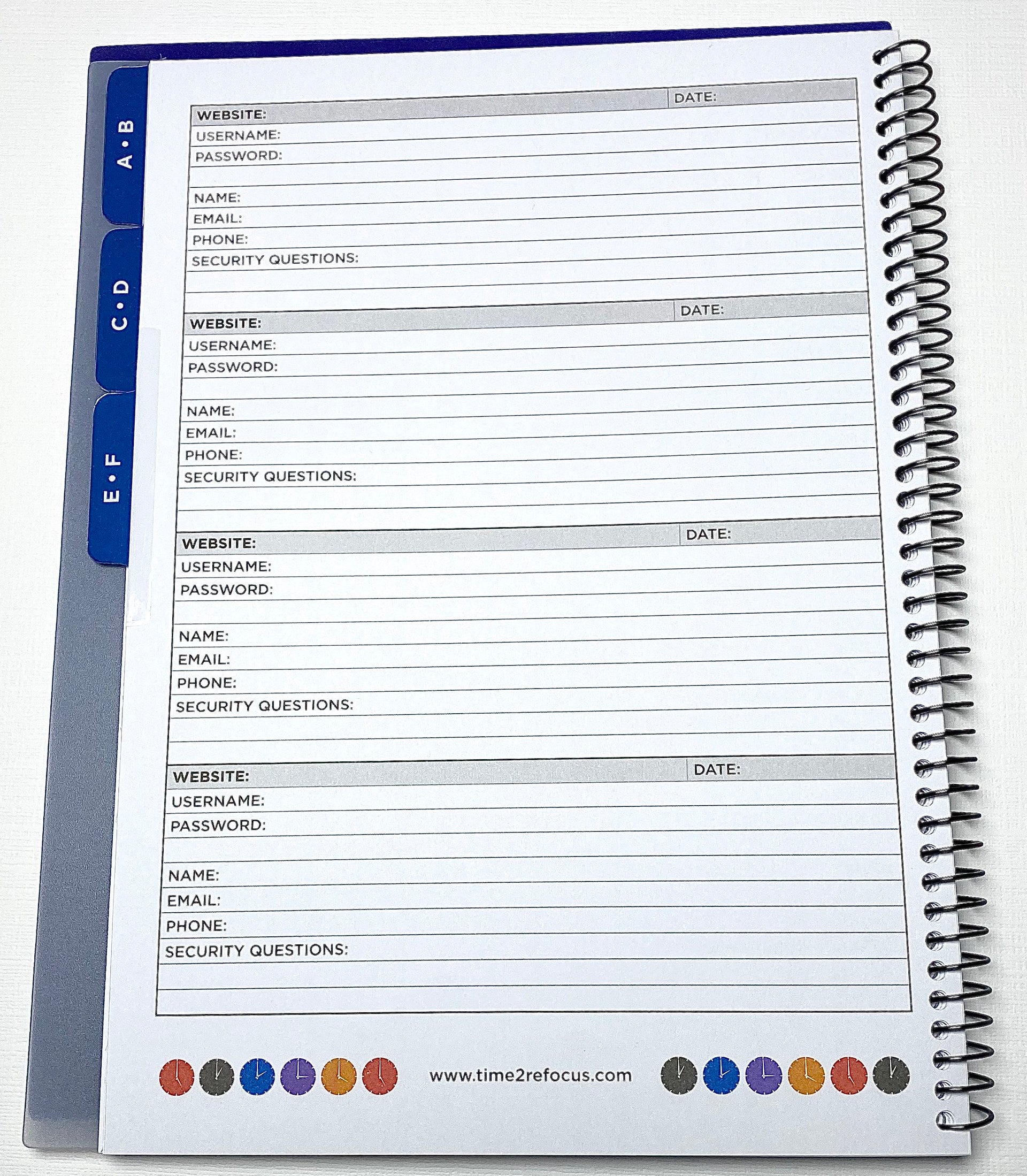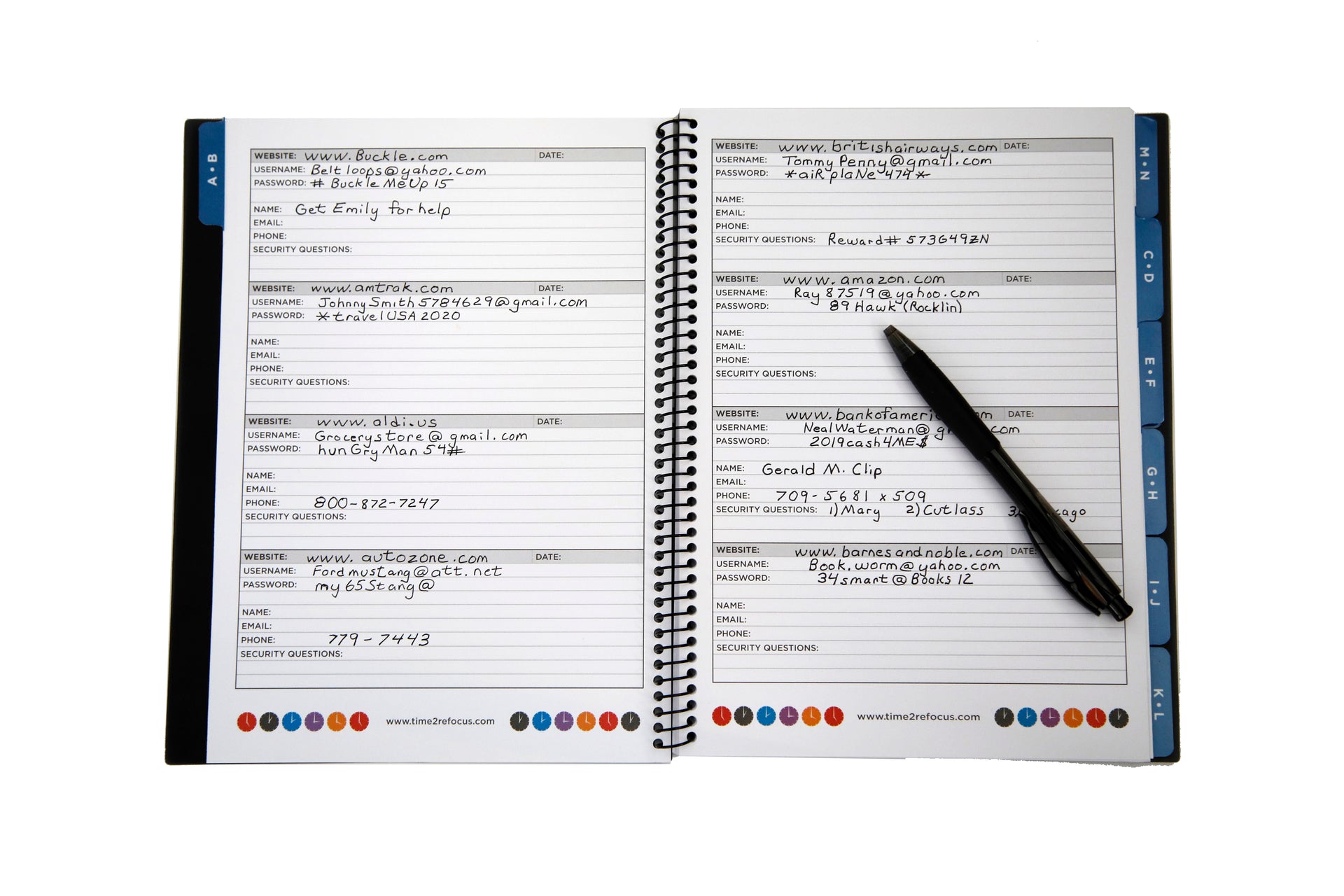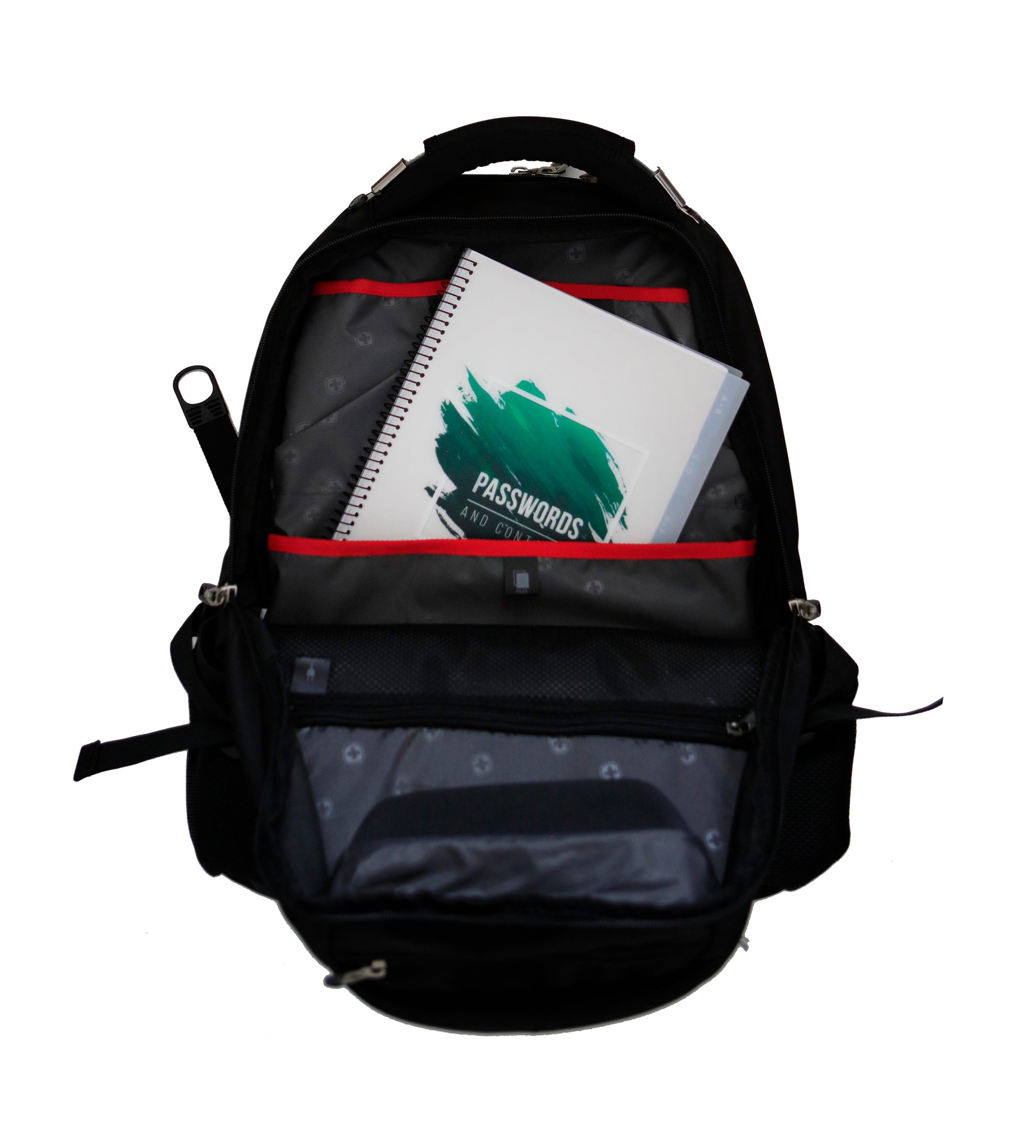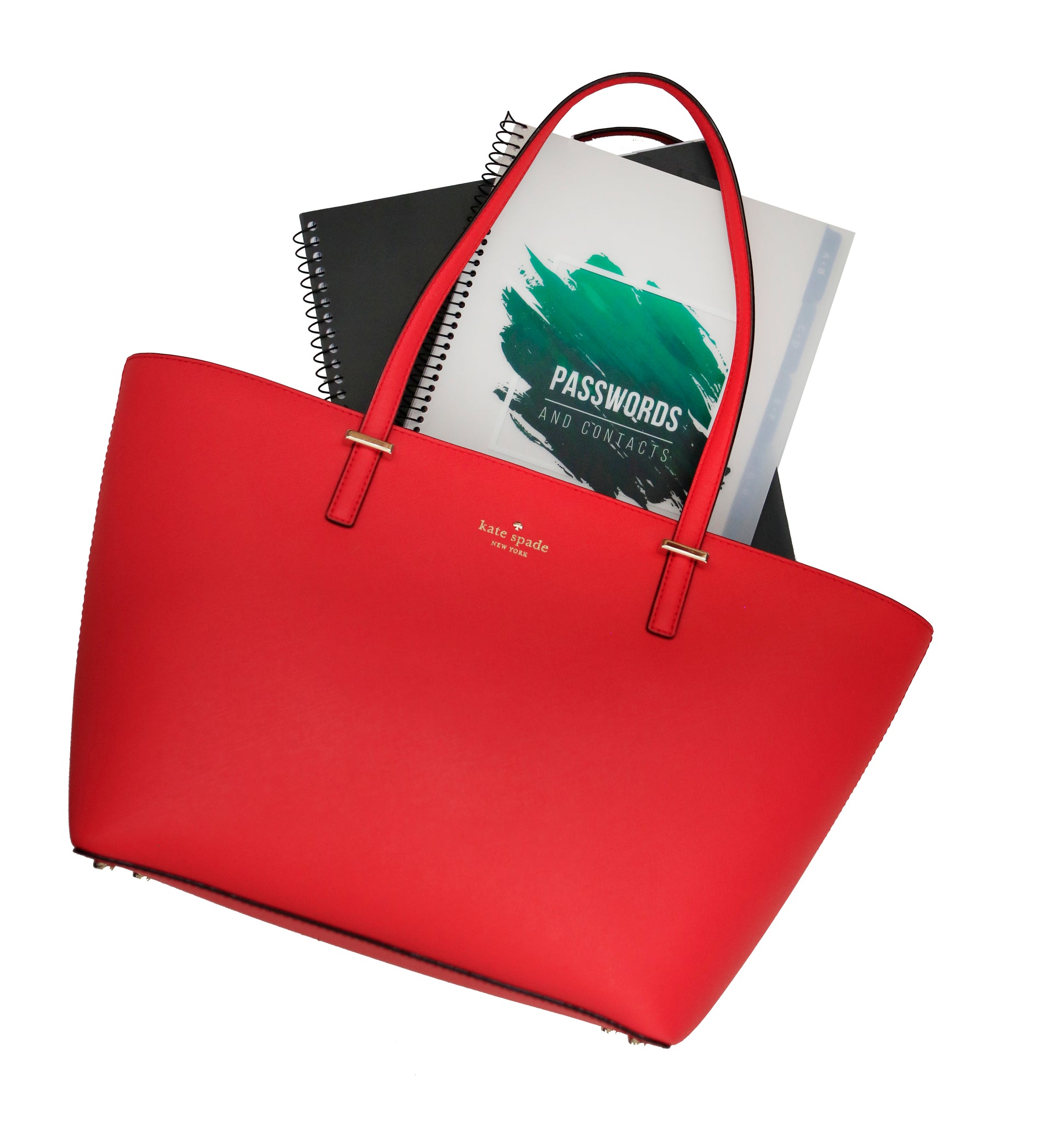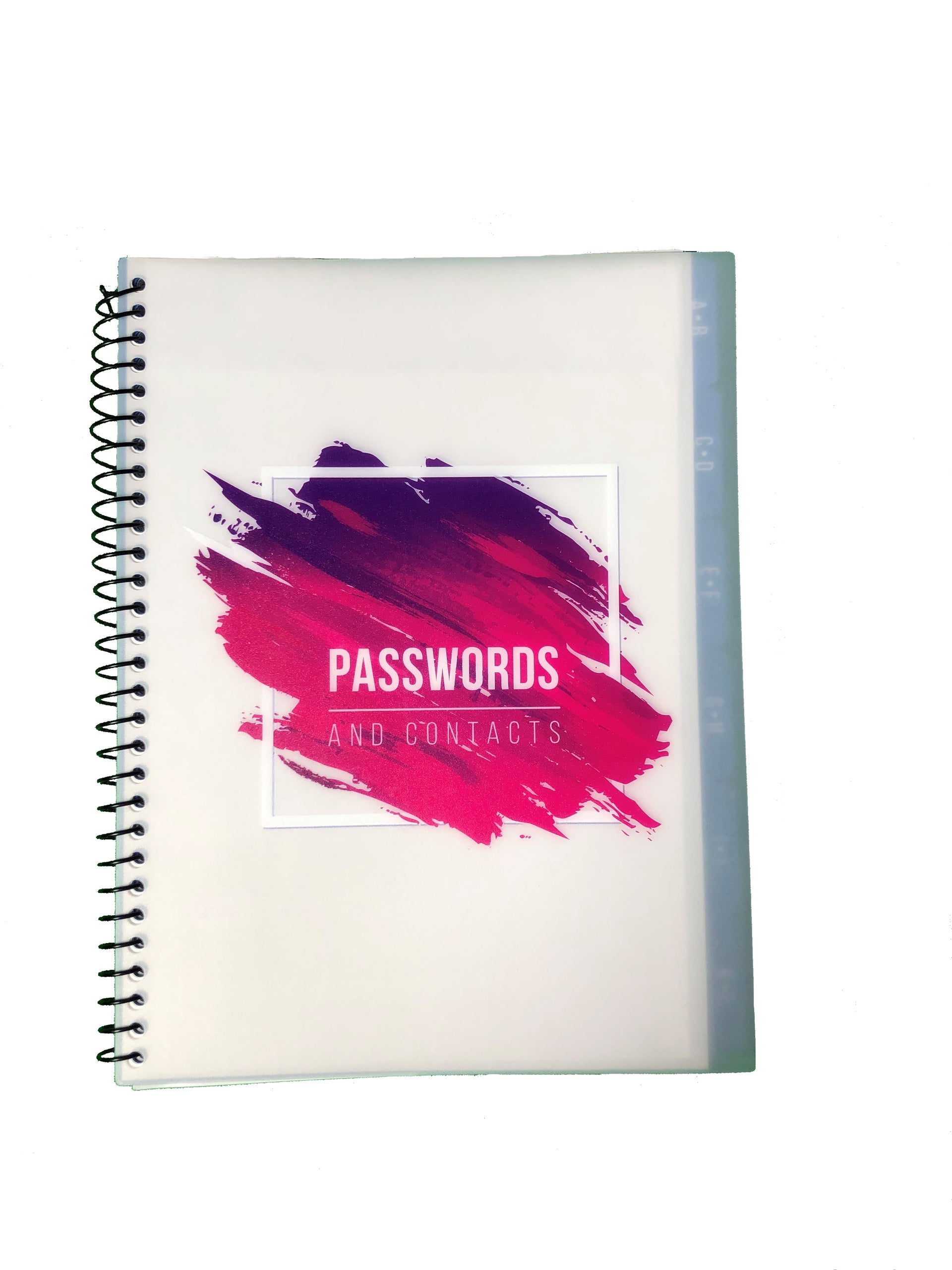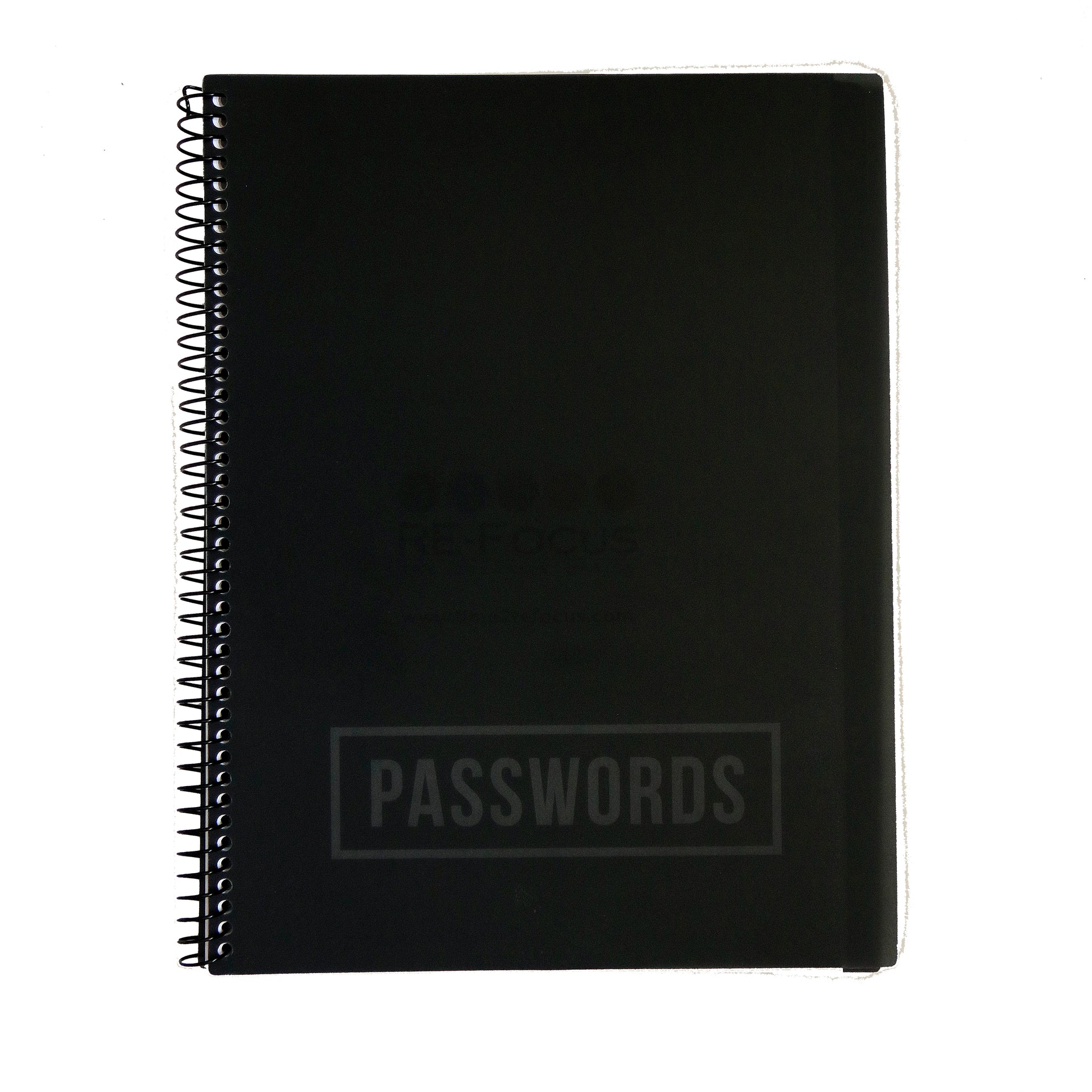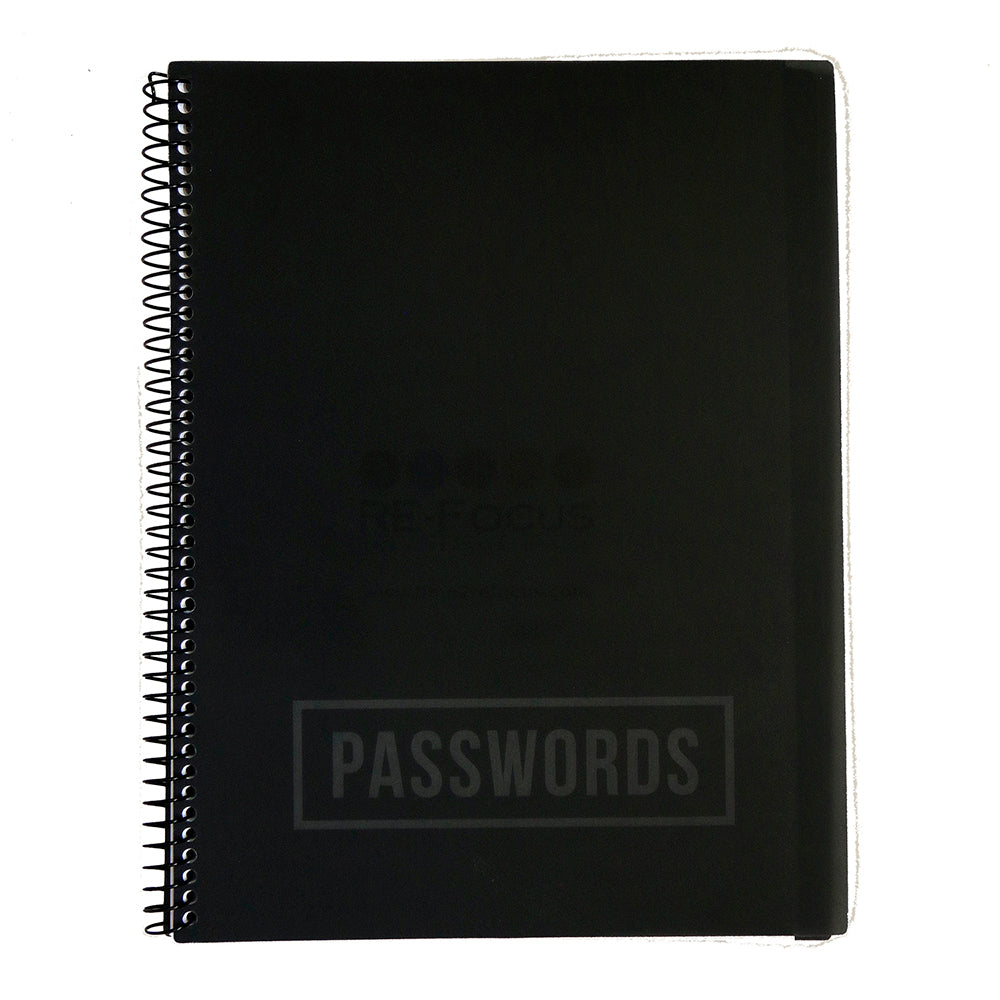 Large Password Books - The best Password Keeper Books with a 4.9 rating out of 4500
Focus products to help you remember your passwords
Ask about this product
The Password Keeper Book- the best top rated password book with alphabetical tabs is the perfect way to organize and store all of your passwords.
Heavyweight paper
Spiral Bound
Durable Cover that won't bend, tear, or rip
A place to add passwords, usernames, passcode, passcodes, and security questions with other notes that may be important to add.
4.9 rating out of 4500 Reviews on Amazon
Slips right into your bag

We also have other sizes: Large, Small, Camouflage, and new in Exec Faux Leather with Passwords discreetly debossed which makes and excellent gift.
All of our 36+ products are created "through the eyes of a child with ADHD..." We create products that help you FOCUS & RE-FOCUS.
plus we have 2 Podcasts on how Execs Focus and an inside look at different Careers on our Careers Podcast.
Woman Owned Small business
Certified via WBENC, WOSB / SBA, Disability:IN DOBE
It features a 5 star rating, a durable cover, a spiral-bound design, heavyweight paper, and just one of our many products that help you focus whether you have ADHD or not.
"The best password book you will ever buy" - Check out over 4500 Reviews on Amazon!
We have over 36 products on Amazon, Walmart, Wayfair, NewEgg, Michaels.com, Staples.com, Ebay, Google, and in over 200 Staples Stores.. Subscribe to our social media pages for updates and promotions as well as offers.
Also check out our 2 Podcasts: www.refocusiwthangela.com and our Careers podcast www.refocuscareers.com/podcast. If you purchase our products, we would be so grateful for your review...

No matter what you are going through... don't forget to stop... take a moment... and RE-FOCUS.


Focus Podcast: https://www.refocuswithangela.com/

Careers Podcast: https://www.refocuscareers.com/podcast

Career Coaching: https://www.refocuscareers.com

Facebook: https://www.facebook.com/time2refocus

Instagram: https://www.instagram.com/time2refocus

Twitter: https://www.twitter.com.time2refocusnow


Amazon: https://www.amazon.com/re-focusthecreativeoffice

Proud member of Women's Business Enterprise National Council (WBENC)

Certified Woman Owned Small Business: WBENC / WBE, Disability:IN DOBE, WOSB / SBA
While there isn't a law requiring ecommerce stores to have a Return Policy, you may need one if you wish to enforce your terms and parameters of returns and refunds.

For example, in the state of New York, if a retailer does not provide a Return & Refund Policy, the retailer will be required to accept returns and give refunds for all merchandise returned within 30 days of purchase. If you wish to limit this in any way, you will need to create and post a Return Policy with your own custom terms.

Another reason for having a Return Policy even if not required by law is that most consumers prefer to shop at retailers with a clearly-posted Return Policy. This is especially important when shopping online, as more issues are likely when purchasing something without being able to see it in person first.

If you don't have a Return Policy, you may be at the mercy of state laws regulating return and refund time frames. You may also lose potential customers who are concerned about not being able to return a product if they need or want to.