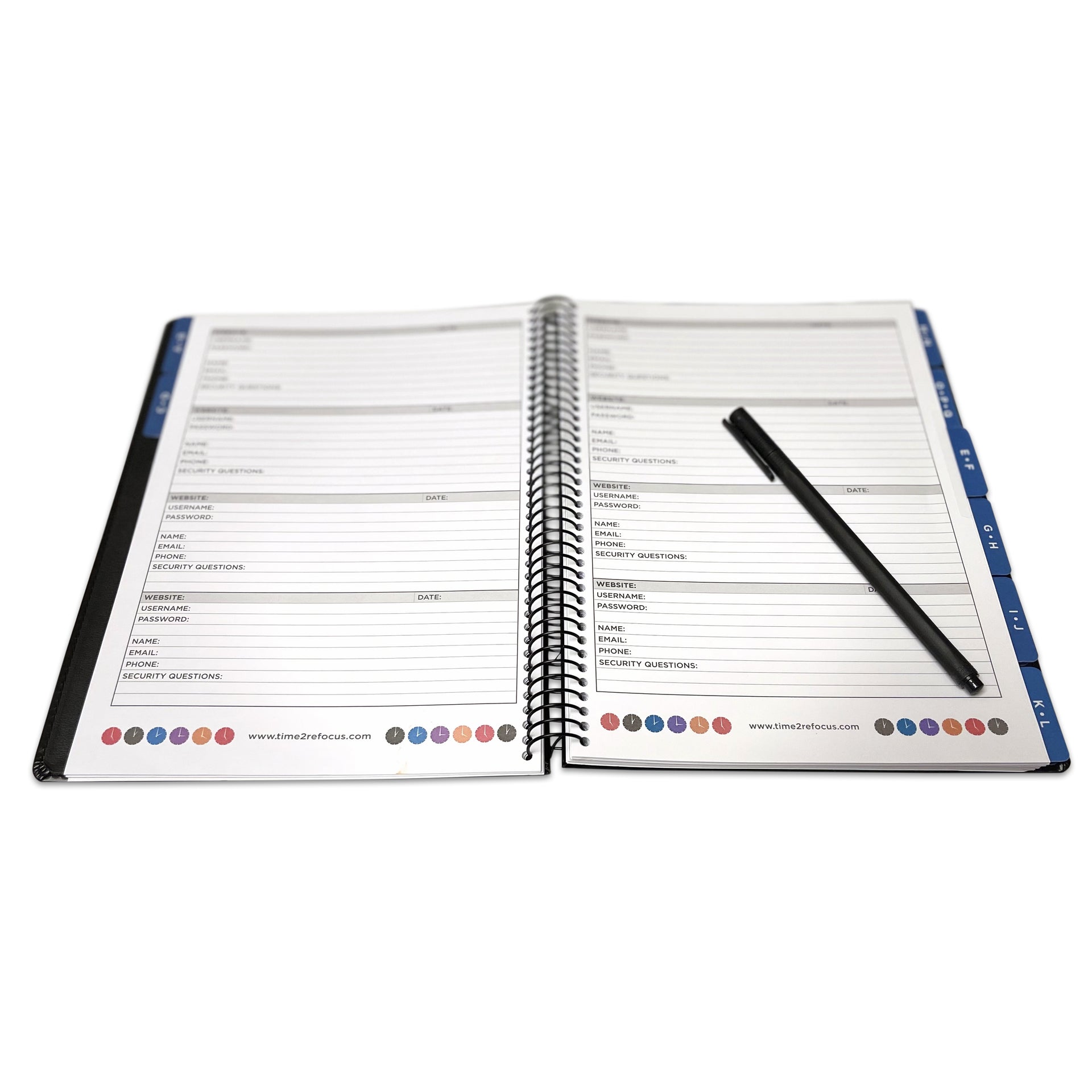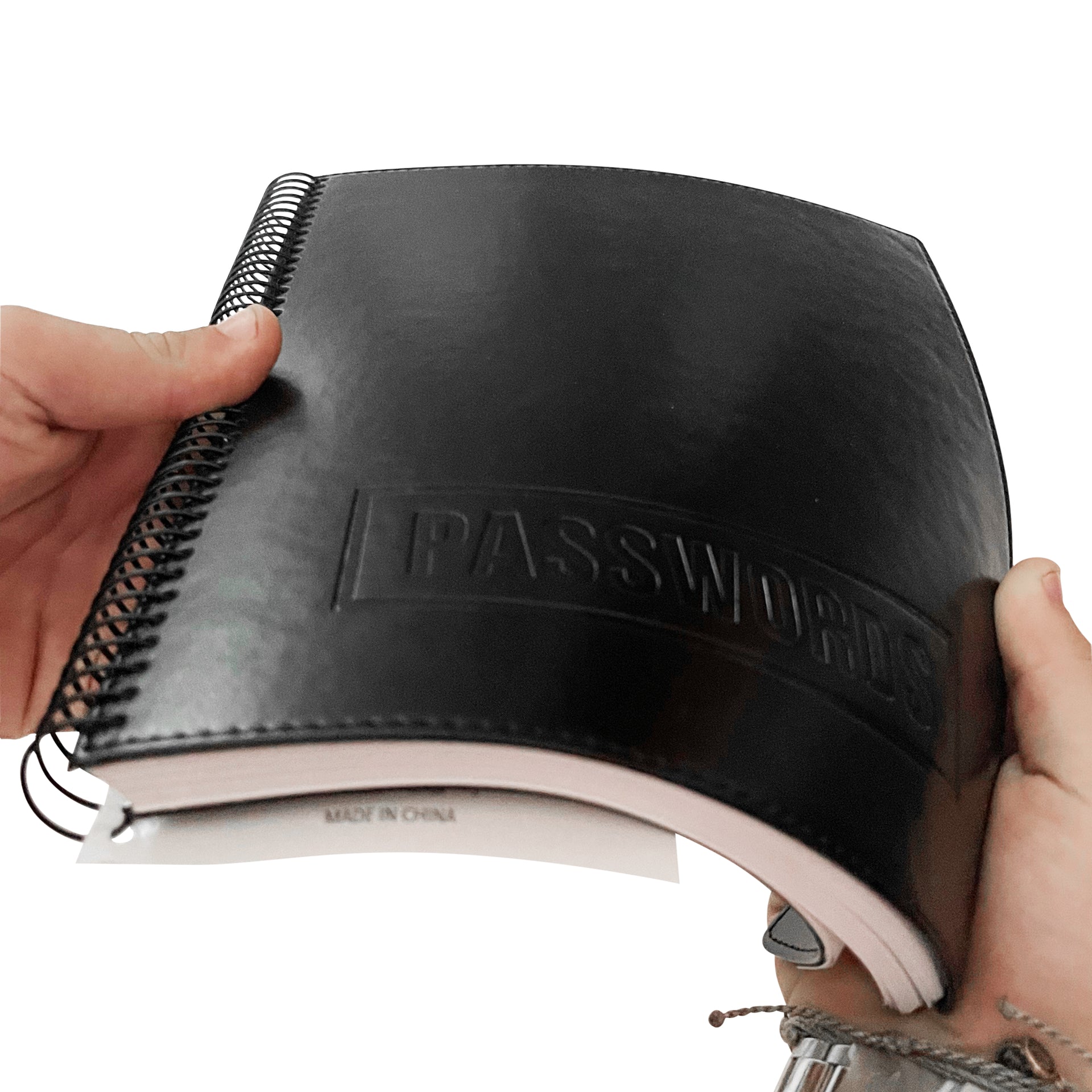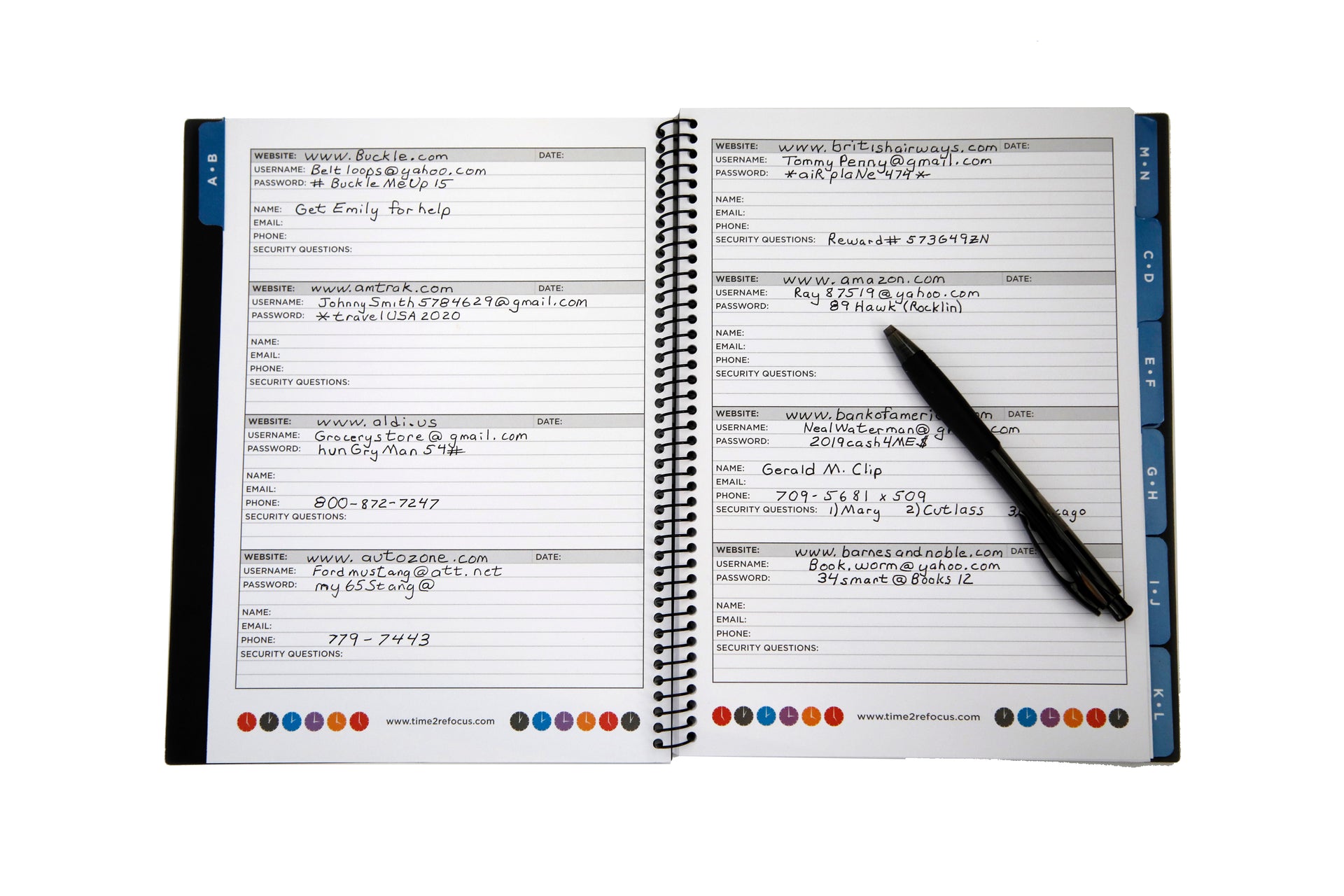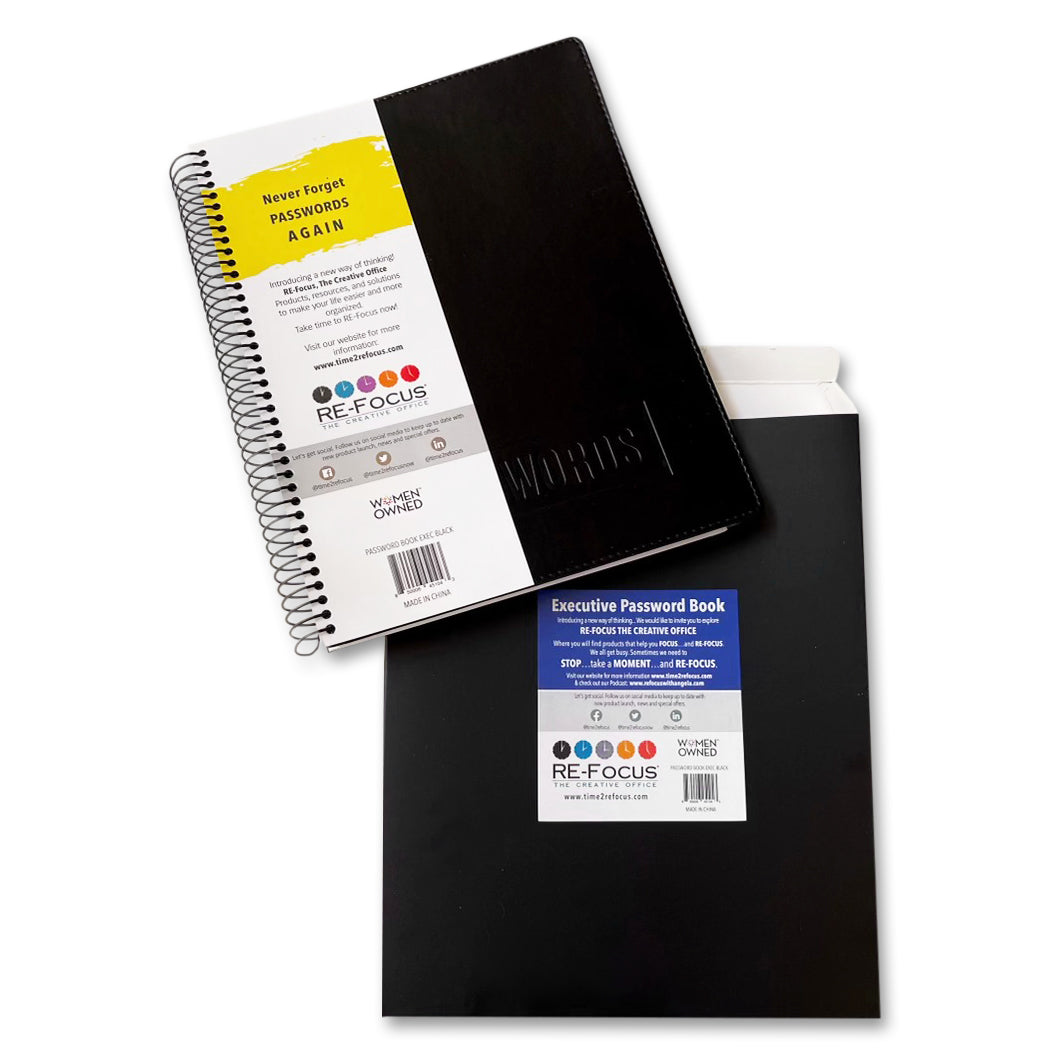 RE-FOCUS THE CREATIVE OFFICE, Executive Black Password Keeper Book, Flexible Faux-Leather Cover
Calendars, Organizers & Planners
Ask about this product
The Executive Black Password Book by RE-FOCUS THE CREATIVE OFFICE is the deluxe version of our password keeper book journals. A fashionable design that is perfect for executives, professionals or anyone who wants elegance along with functionality. This product makes an excellent gift for executives.  The discreet cover is made of a flexible faux-leather providing an upscale look that is bendable, flexible and has an upscale image. The inside is organized with alphabetical tabs and has room for 576 passwords. Each entry allows for website, username, password, company, name, email, phone and security questions. It measures 10" X 7.6" x 0.5" and is 144 pages.
LARGE SIZE: measures 10" x 7.6" and weighs 1.06 lbs.  It has 144 pages and holds up to 576 passwords. Easy to read and write in.
ALPHABETICAL TABS: organized alphabetically with two letters per tab except O, P, Q and X, Y, Z have three letters per tab.  Each tab has 12 pages with 4 password entries per page. 
DURABLE: made of quality materials; premium paper stock, durable spiral binding and a flexible faux-leather cover that resists tearing or scratching.
PASSWORDS, PASSCODES, USERNAMES & SECURITY QUESTIONS along with other notes that may be important to add.
THE PERFECT GIFT - A product that every executive, spouse, boss, or that person who is hard to buy for will enjoy having this product.
While there isn't a law requiring ecommerce stores to have a Return Policy, you may need one if you wish to enforce your terms and parameters of returns and refunds.

For example, in the state of New York, if a retailer does not provide a Return & Refund Policy, the retailer will be required to accept returns and give refunds for all merchandise returned within 30 days of purchase. If you wish to limit this in any way, you will need to create and post a Return Policy with your own custom terms.

Another reason for having a Return Policy even if not required by law is that most consumers prefer to shop at retailers with a clearly-posted Return Policy. This is especially important when shopping online, as more issues are likely when purchasing something without being able to see it in person first.

If you don't have a Return Policy, you may be at the mercy of state laws regulating return and refund time frames. You may also lose potential customers who are concerned about not being able to return a product if they need or want to.