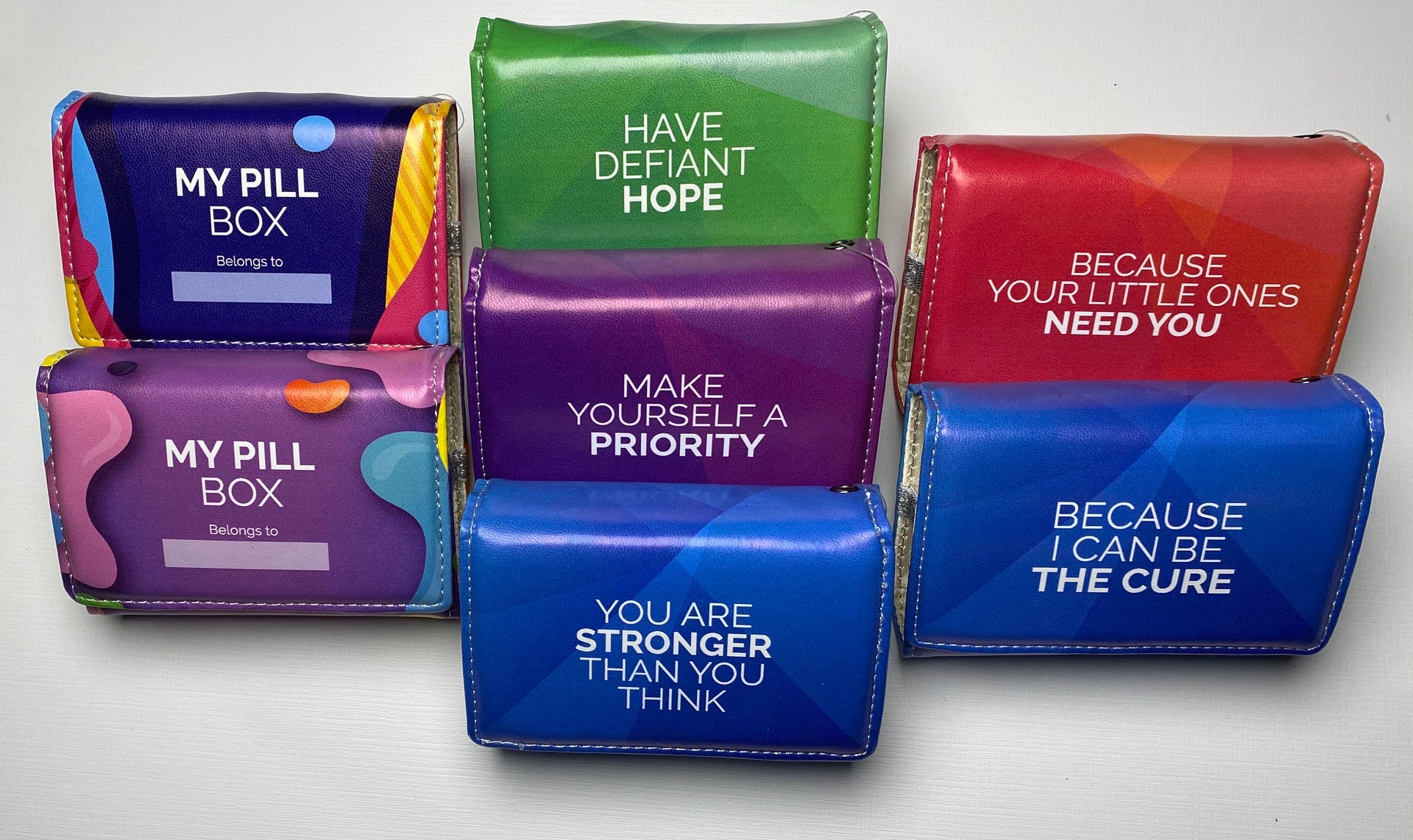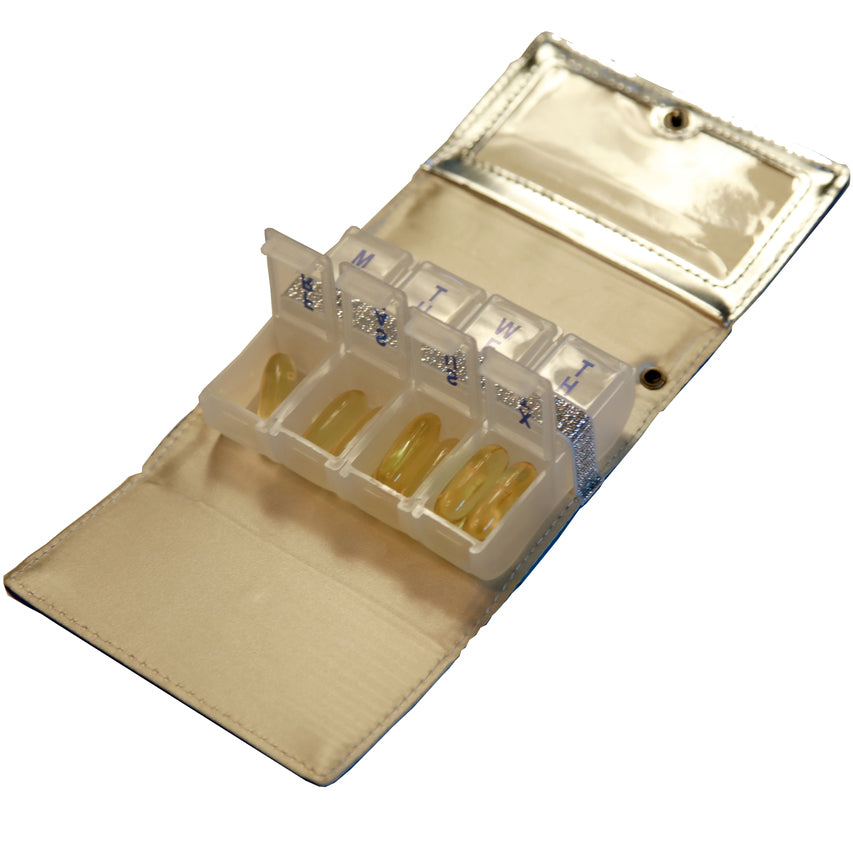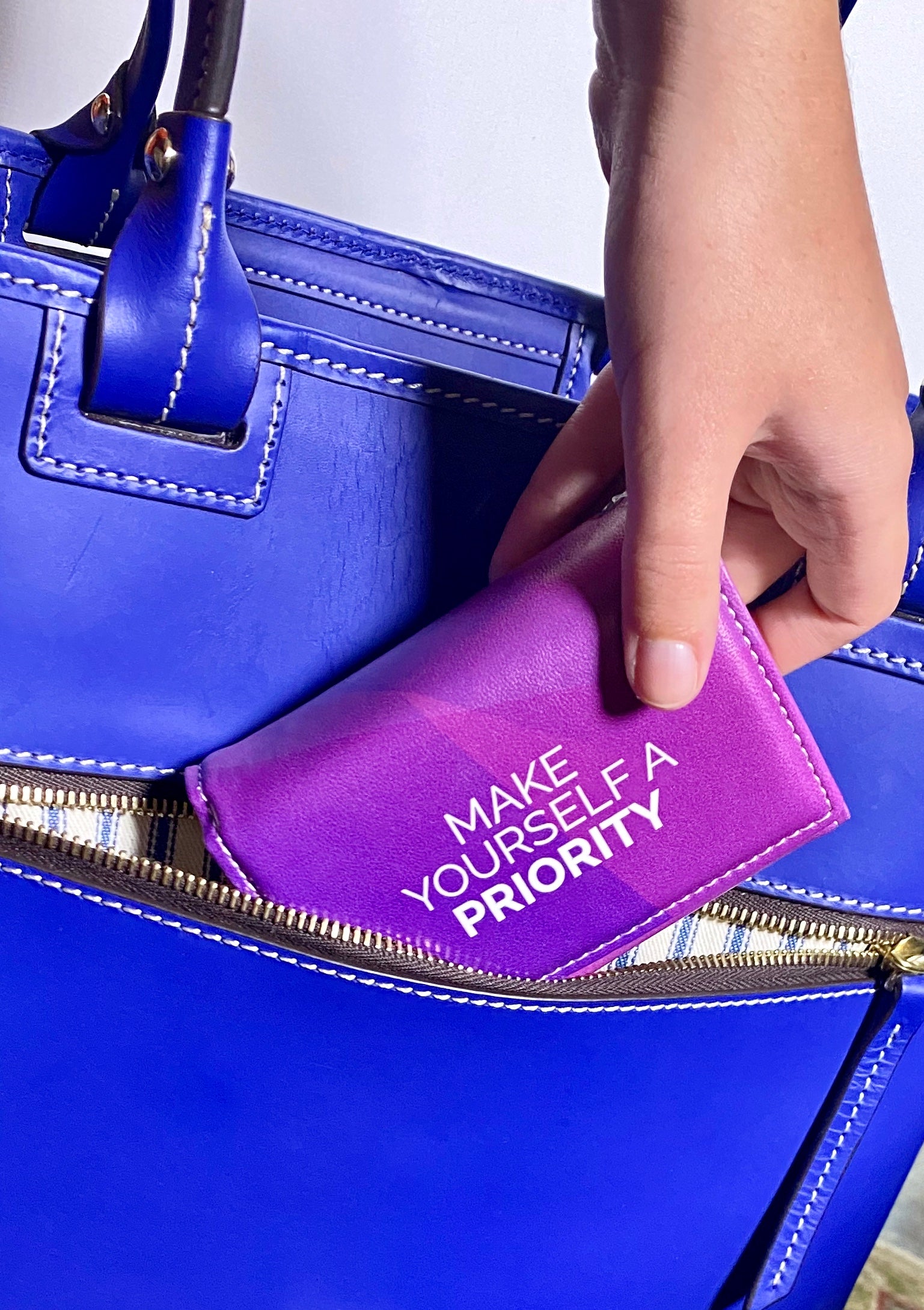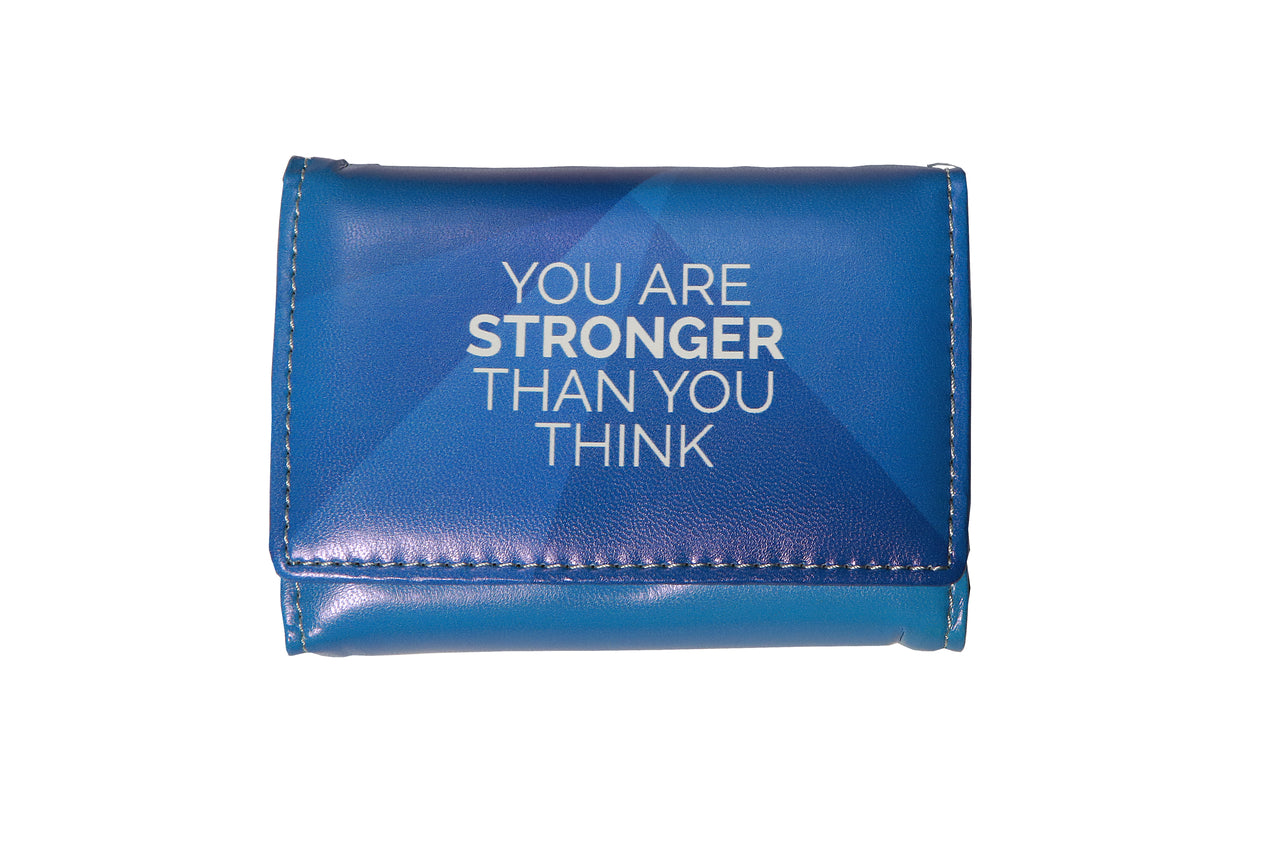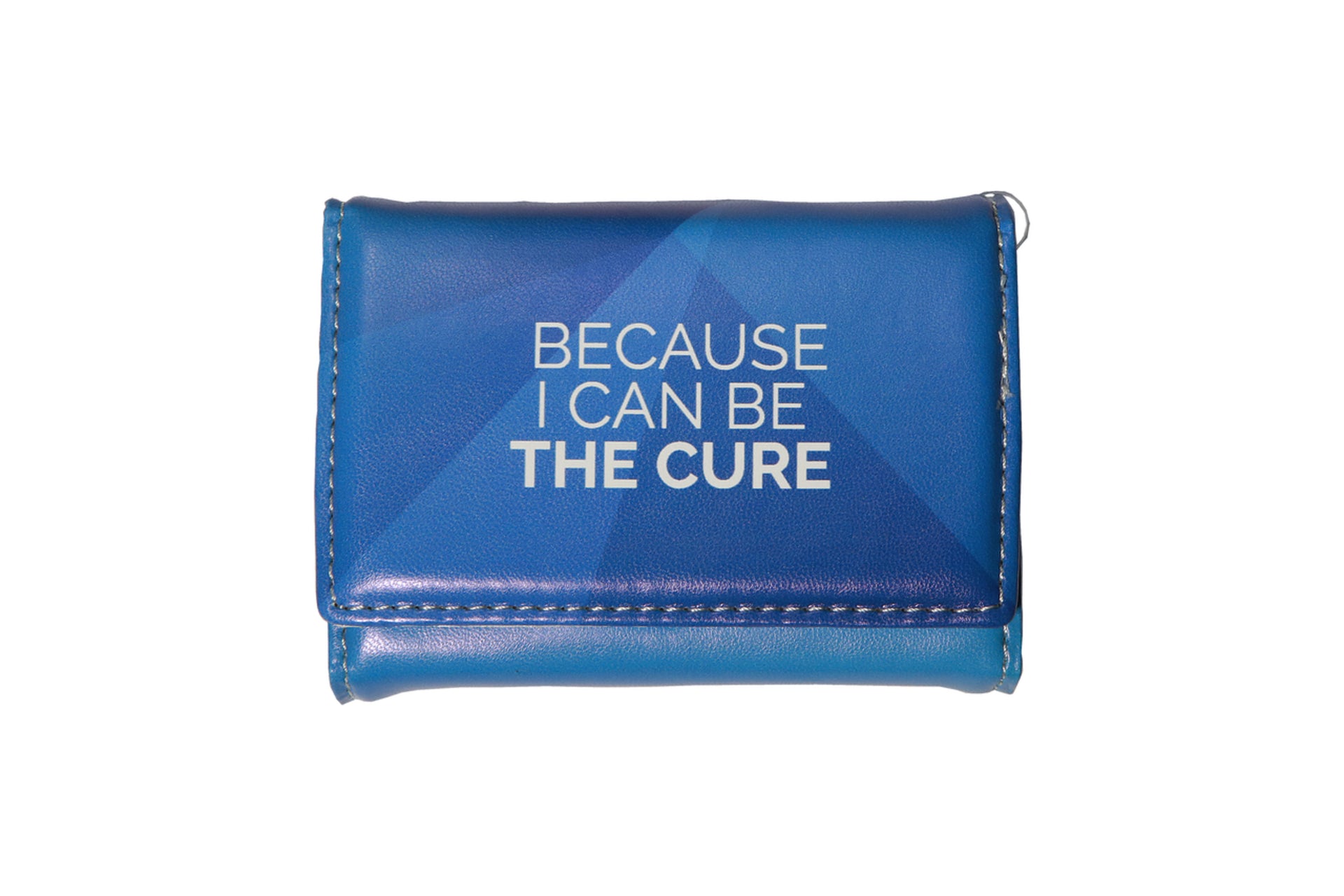 Weekly Pill Box Organizer, 8 Compartments, Portable Travel Pill Case, Folding Cover to Hold Medication, Supplements
Ask about this product
RE-FOCUS THE CREATIVE OFFICE offers this inspirational Weekly Pill Box Organizer with message on the cover. The Pill Box organizes pills for 7 days plus an extra day in 8 transparent container sections with secure snap lids so your vitamins or pills won't fall out. The container is held in place with an elastic band and the folding cover that snaps closed.  It measures 4.33 x 3.15 x 1.6 inches and is lightweight and portable. Other features include a window on the inside for an ID, insurance or other information card and a metal grommet that allows you to attach it to a clip inside your purse, bag or backpack so it's easy to find.
RELIABLE LOCK SYSTEM: makes it a perfect travel accessory as it locks and opens in a secure and simple manner - it will not pop open on its own and spill the contents in your bag.
LIGHTWEIGHT + PORTABLE: Product measures 4.33 x 3.15 x 1.6 inches and weighs 0.21lbs. The cover is made of a smooth, supple material that is easy to grasp and has a metal grommet so you can attach your pill box to a clip inside your bag, purse or backpack.
8 PILL BOX COMPARTMENT SECTIONS: makes it easy to keep track of the pills you've taken. Compartments are for 7- Days, Monday through Friday, plus a bonus "EXTRA" compartment, clear with blue writing. The compartments also come apart in sections of two. Perfect for prescription medications and daily pills like ibuprofen, vitamins, allergy medicine, aspirin, supplements, and more.
INSIDE WINDOW: allows for an ID, insurance or other informational/ instructional card to stay with your pill box.
While there isn't a law requiring ecommerce stores to have a Return Policy, you may need one if you wish to enforce your terms and parameters of returns and refunds.

For example, in the state of New York, if a retailer does not provide a Return & Refund Policy, the retailer will be required to accept returns and give refunds for all merchandise returned within 30 days of purchase. If you wish to limit this in any way, you will need to create and post a Return Policy with your own custom terms.

Another reason for having a Return Policy even if not required by law is that most consumers prefer to shop at retailers with a clearly-posted Return Policy. This is especially important when shopping online, as more issues are likely when purchasing something without being able to see it in person first.

If you don't have a Return Policy, you may be at the mercy of state laws regulating return and refund time frames. You may also lose potential customers who are concerned about not being able to return a product if they need or want to.