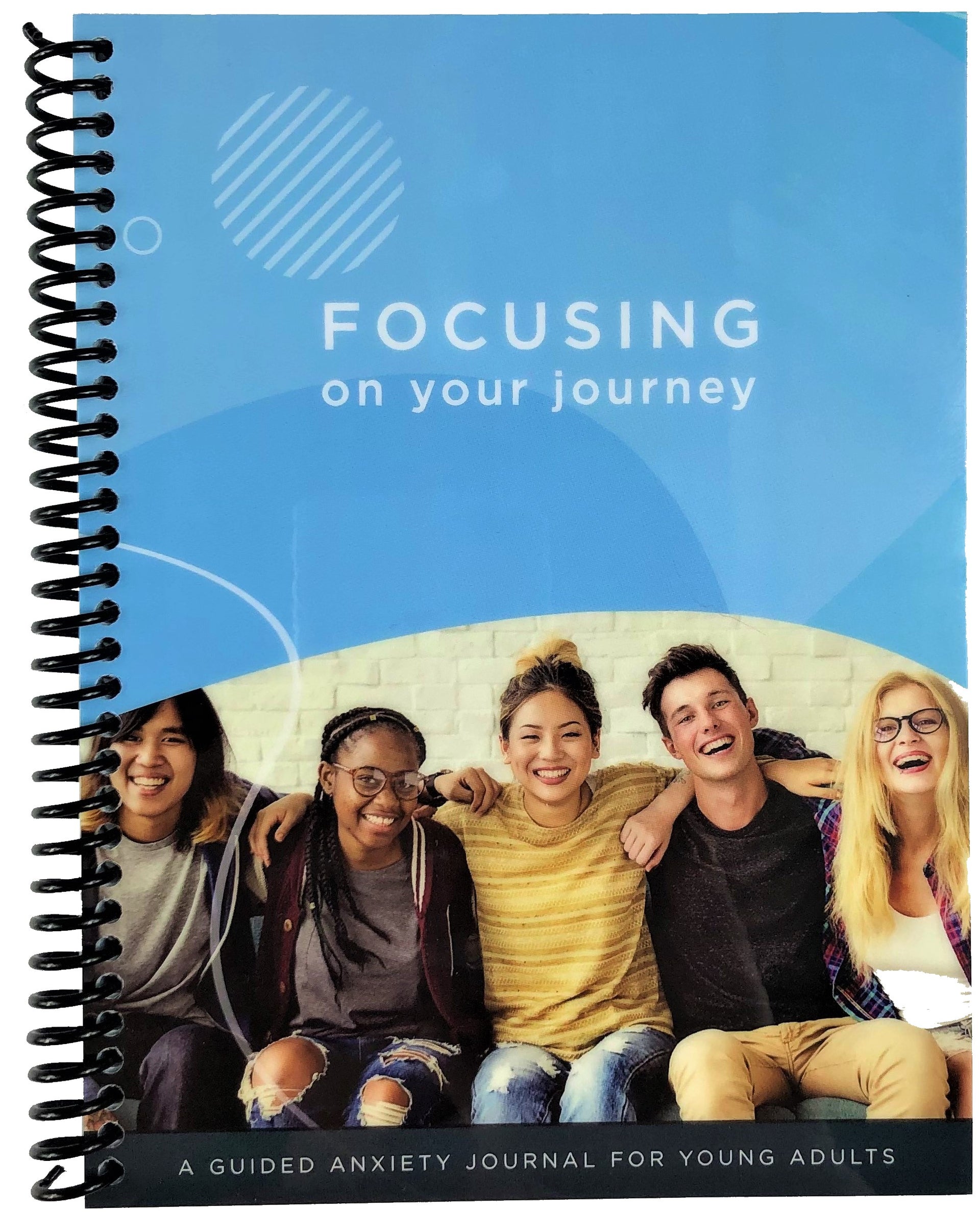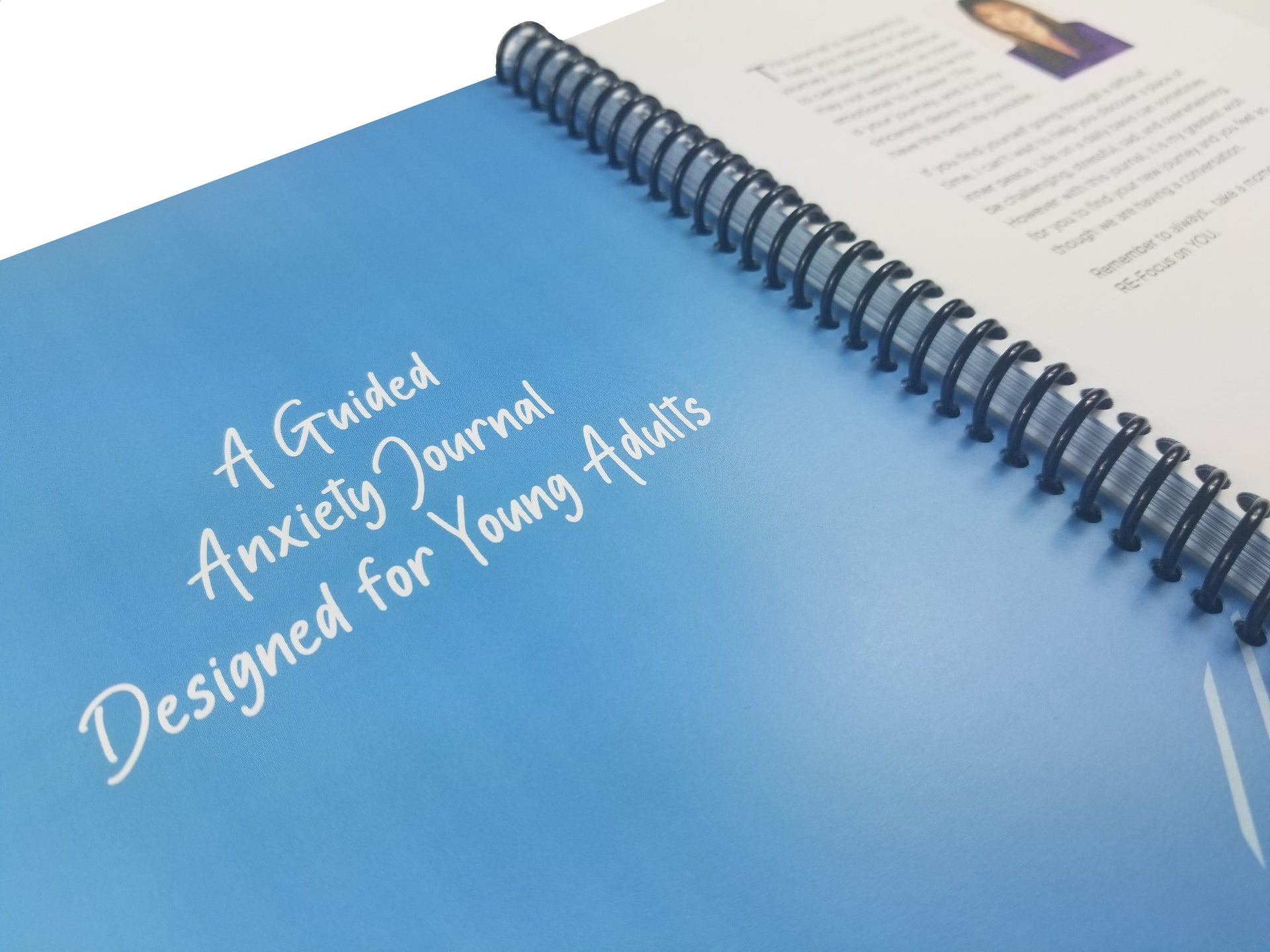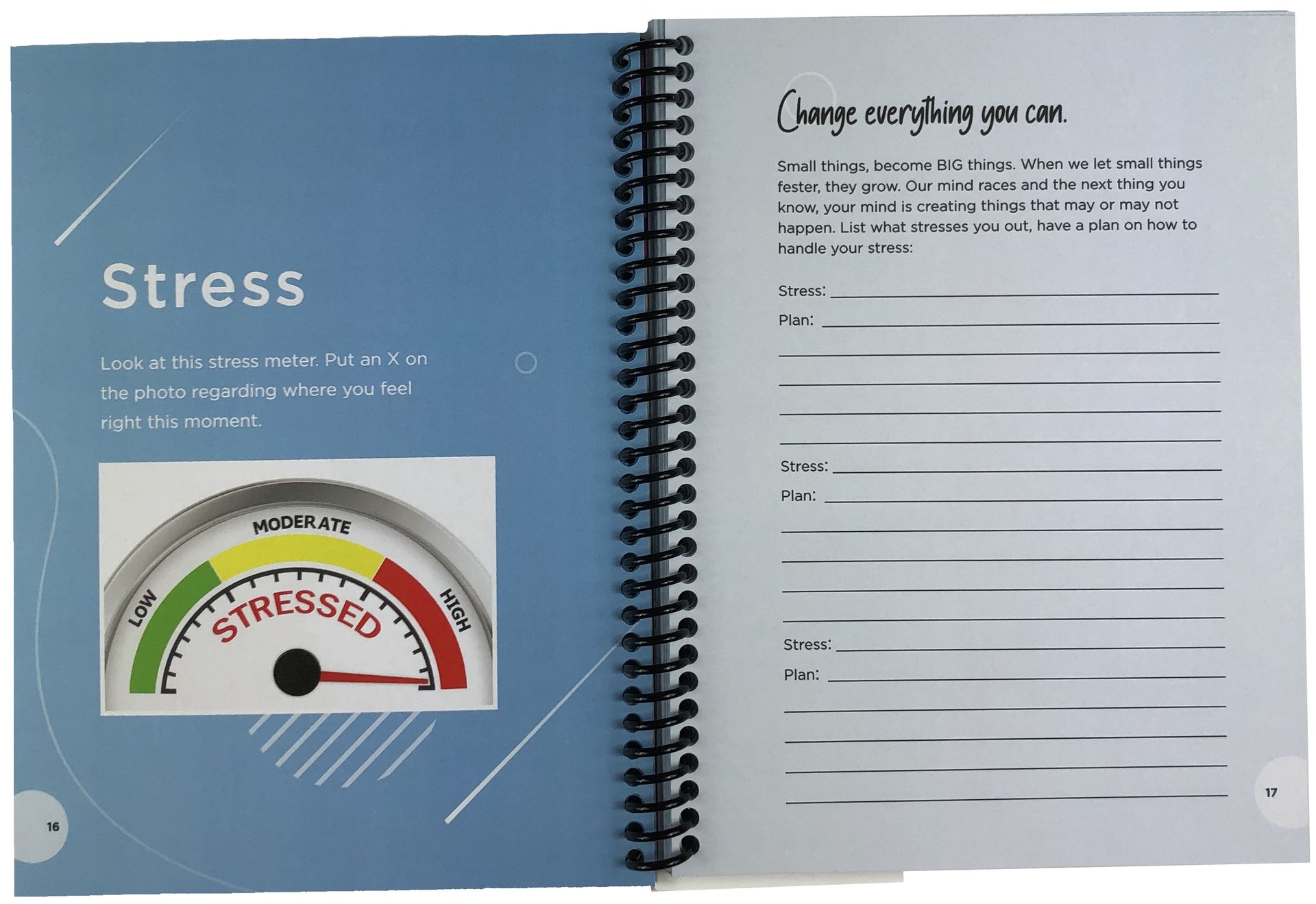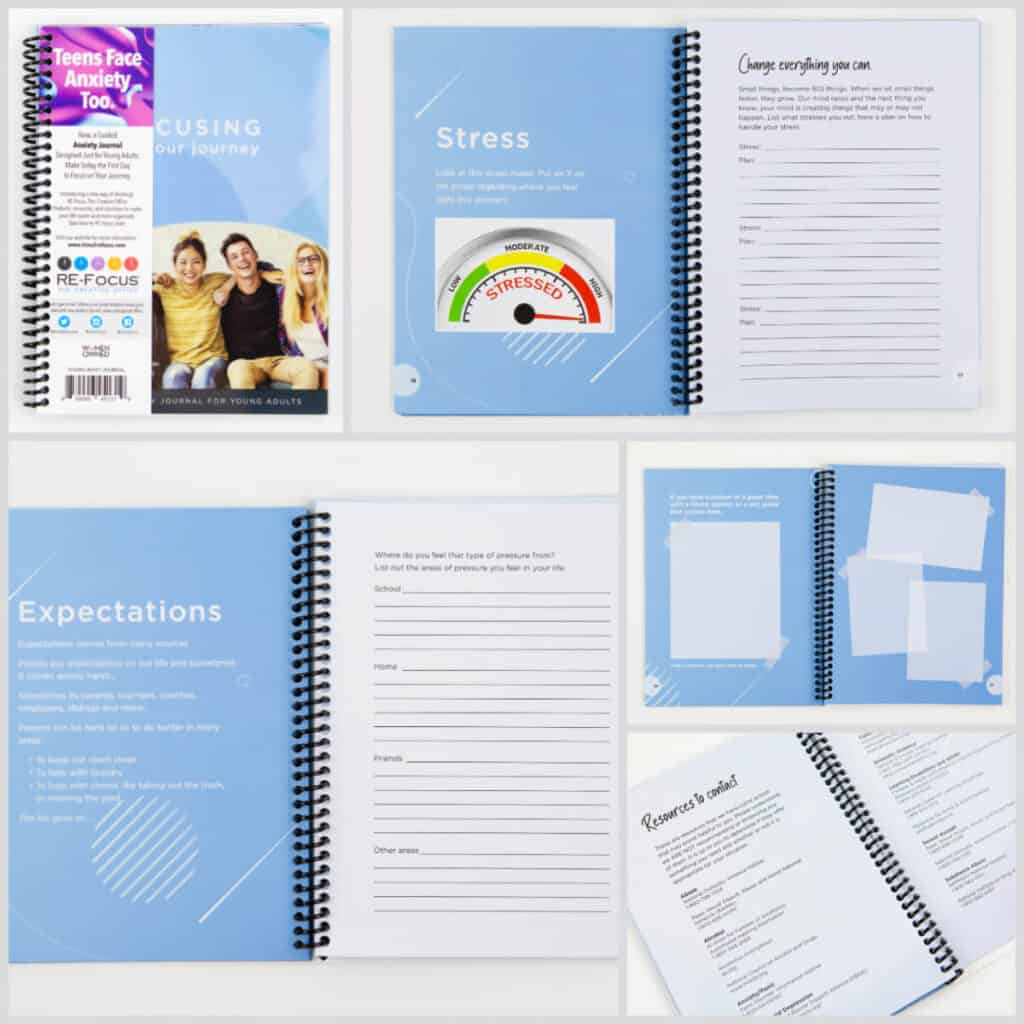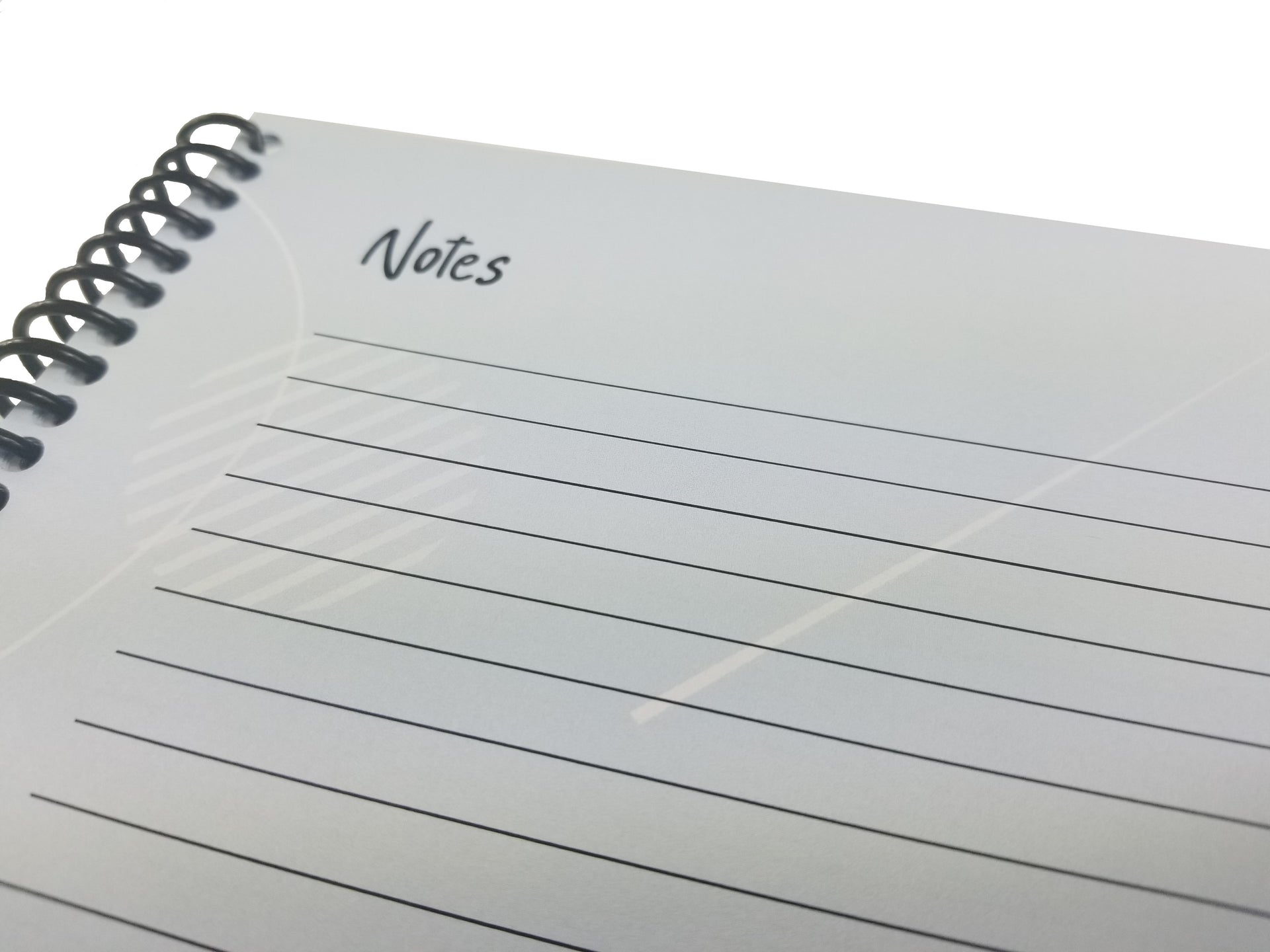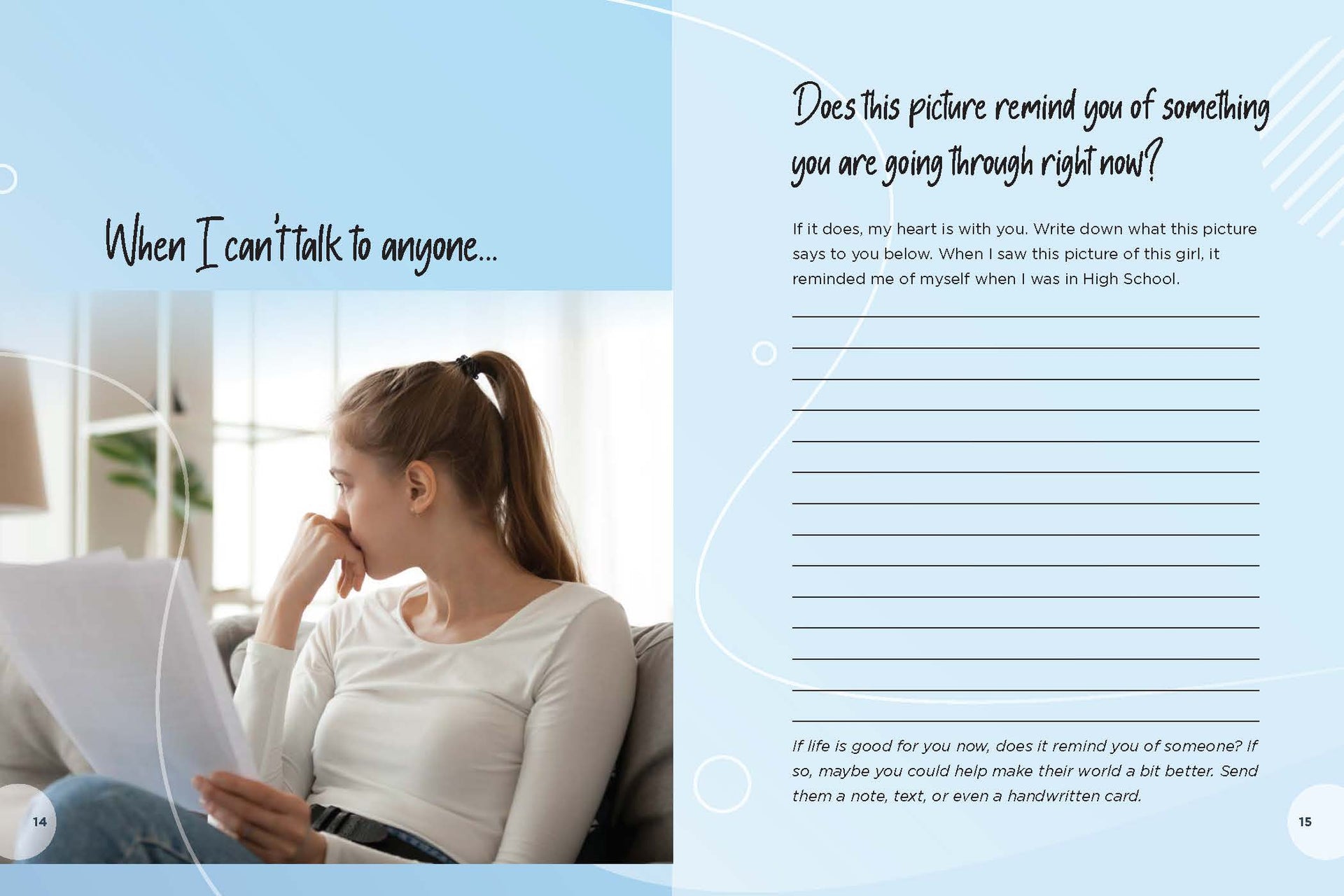 RE-FOCUS THE CREATIVE OFFICE, Focusing on your Journey: A Guided Anxiety Journal for Young Adults
Ask about this product
This Guided Anxiety Journal was created with today's Young Adult in mind.
It explores topics such as:
social media -  parents - college - reationships - not being included - peer pressure - depression - college - your future and more. This Journal provides ideas and examples of how young adults might handle various situations that they deal with on a daily basis. There are no right or wrong answers. It is a guided journal with prompts to help you think through the questions and write out your responses. Use RE-Focusing on your Journey: A Guided Anxiety Journal a a roadmap to help you identify where you are today and how you can make your life better in the future. Along the way you may be able to help a friend or a classmate who may be going through a difficult time. Anxiety is real. It is our sincere hope that you feel supported through whatever you are going through and that this journal will help you get to a better place. This journal also provides resources of organizations that may be beneficial to you.

A Guided Journal: Use the questions in the book as prompts for your written responses.
Self-Paced: Do as much or as little as you feel ready for. Anxiety is real. It is our sincere hope that this journal will allow you to take time for yourself and help you to create the path you want for your life!
No Judgment: There are no right or wrong answers. Only the opportunity to explore what is, what could be and how to get there.
The Author's Personal Experience: This journal is written by Angela Stephens who is not a Physician or Counselor, but rather a Mother, an Entrepreneur, and someone who makes it a priority to show kindness, encourage others, and inspire individuals. It is a result of her personal experiences and the strategies and tools she used to support herself and her son.
Additional Resources: This journal provides resources of organizations that may be beneficial to you.
While there isn't a law requiring ecommerce stores to have a Return Policy, you may need one if you wish to enforce your terms and parameters of returns and refunds.

For example, in the state of New York, if a retailer does not provide a Return & Refund Policy, the retailer will be required to accept returns and give refunds for all merchandise returned within 30 days of purchase. If you wish to limit this in any way, you will need to create and post a Return Policy with your own custom terms.

Another reason for having a Return Policy even if not required by law is that most consumers prefer to shop at retailers with a clearly-posted Return Policy. This is especially important when shopping online, as more issues are likely when purchasing something without being able to see it in person first.

If you don't have a Return Policy, you may be at the mercy of state laws regulating return and refund time frames. You may also lose potential customers who are concerned about not being able to return a product if they need or want to.