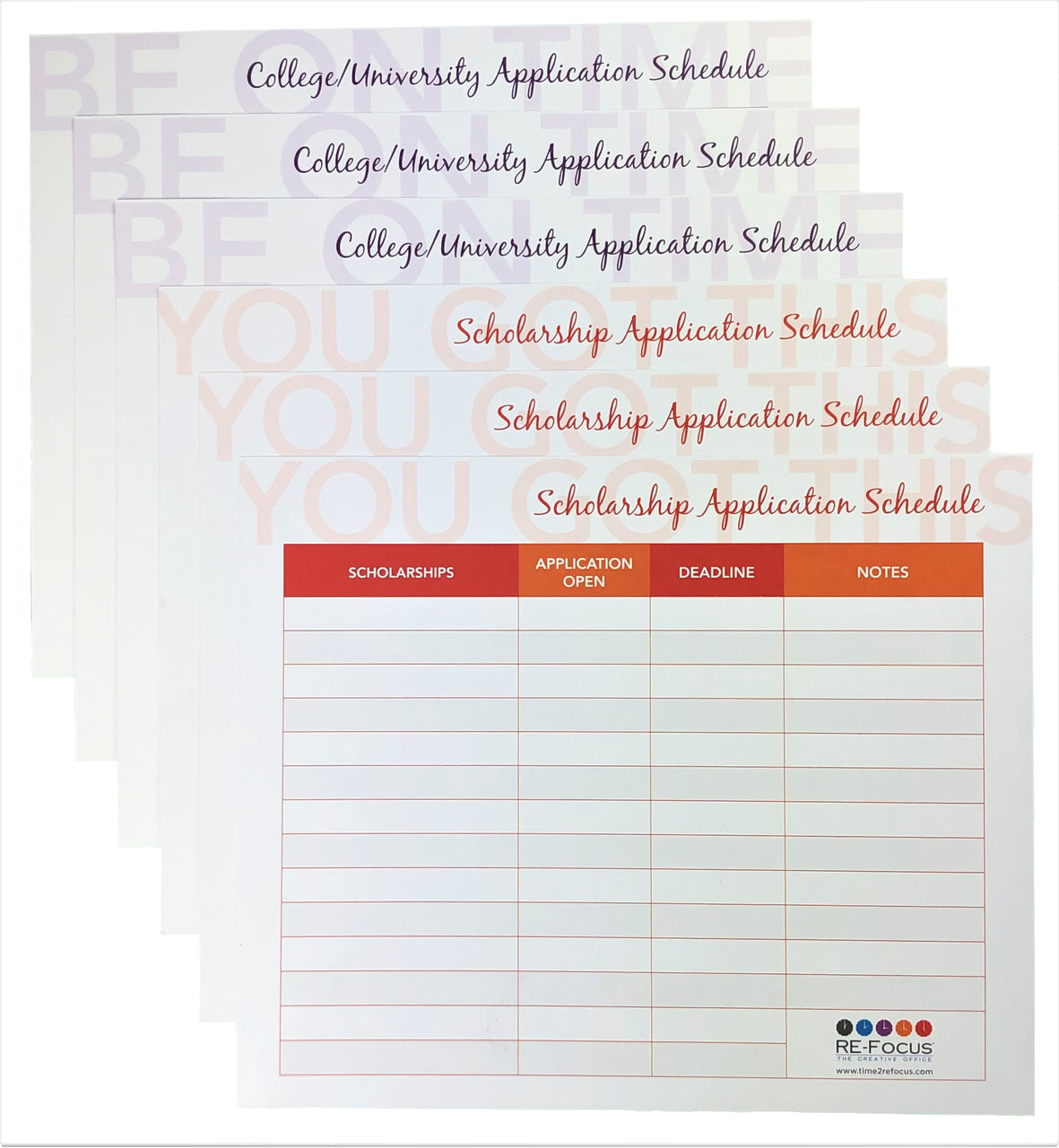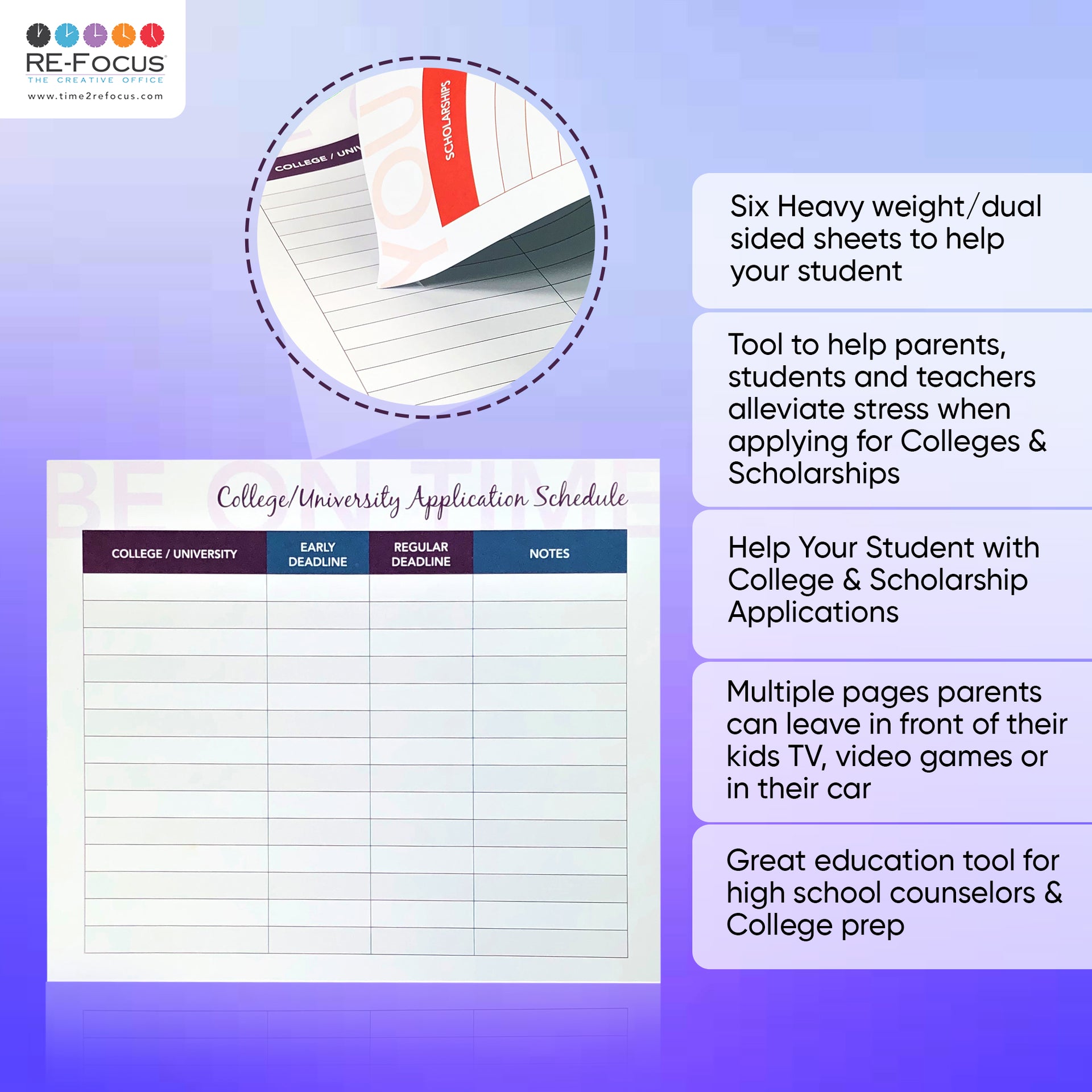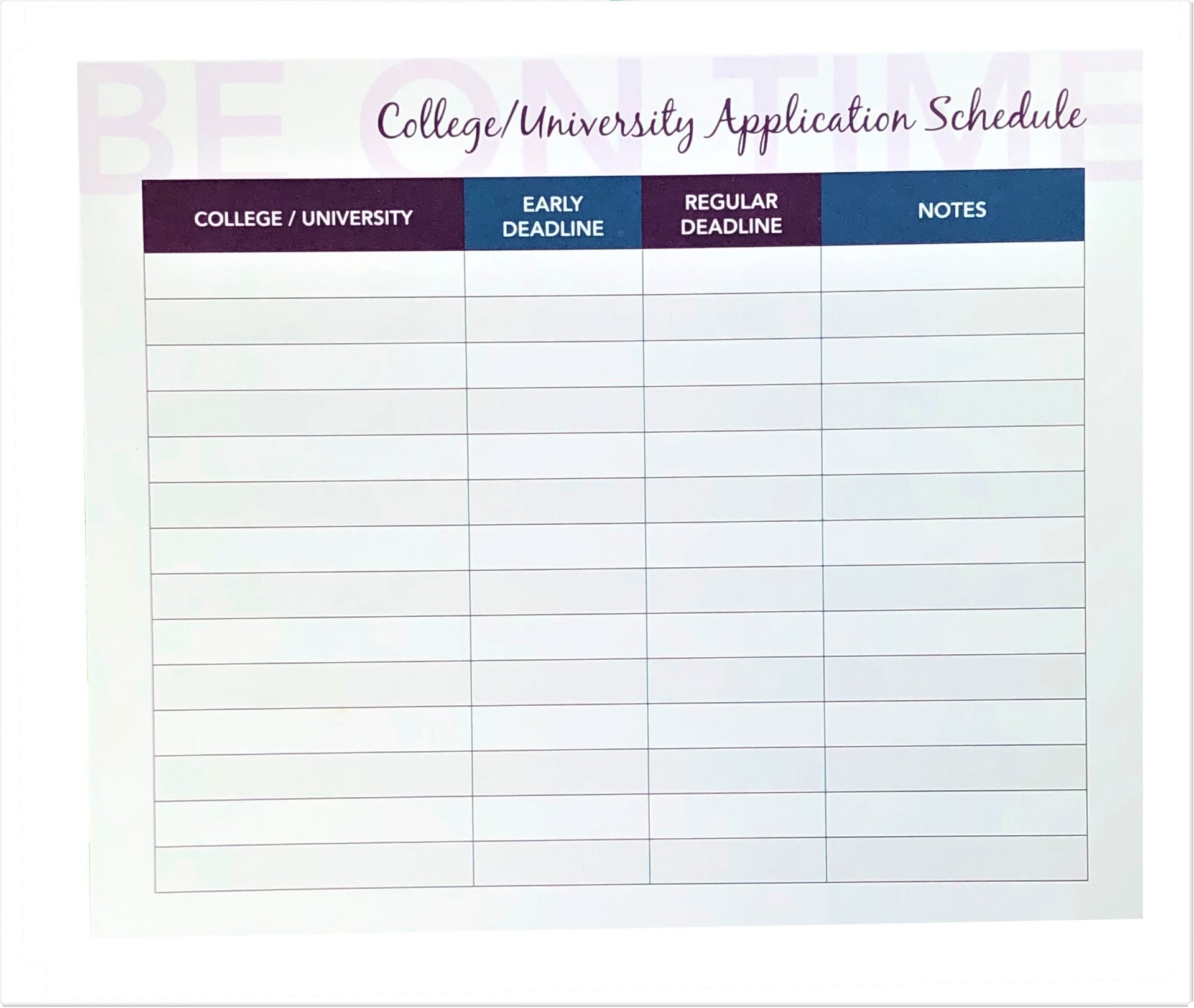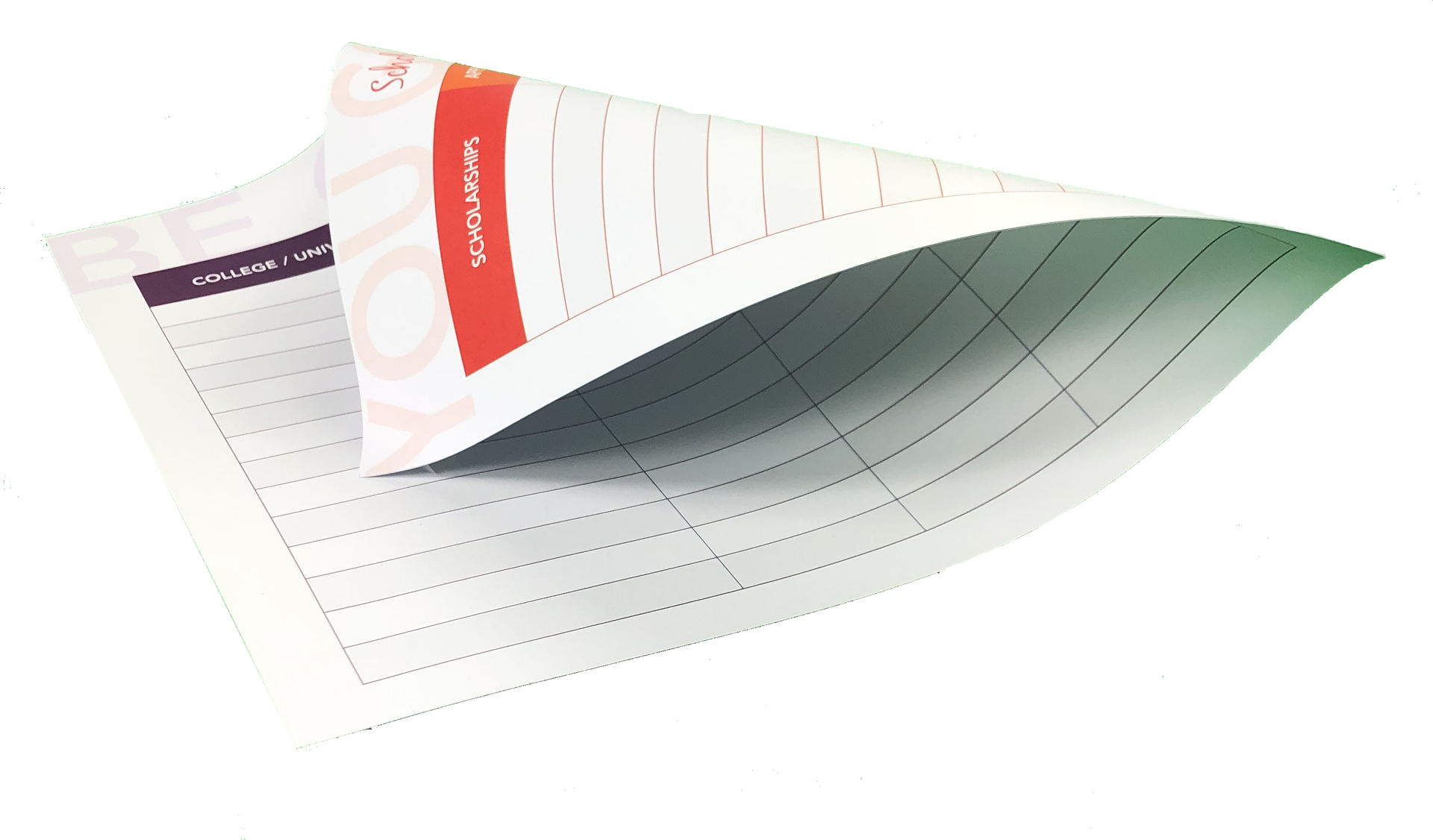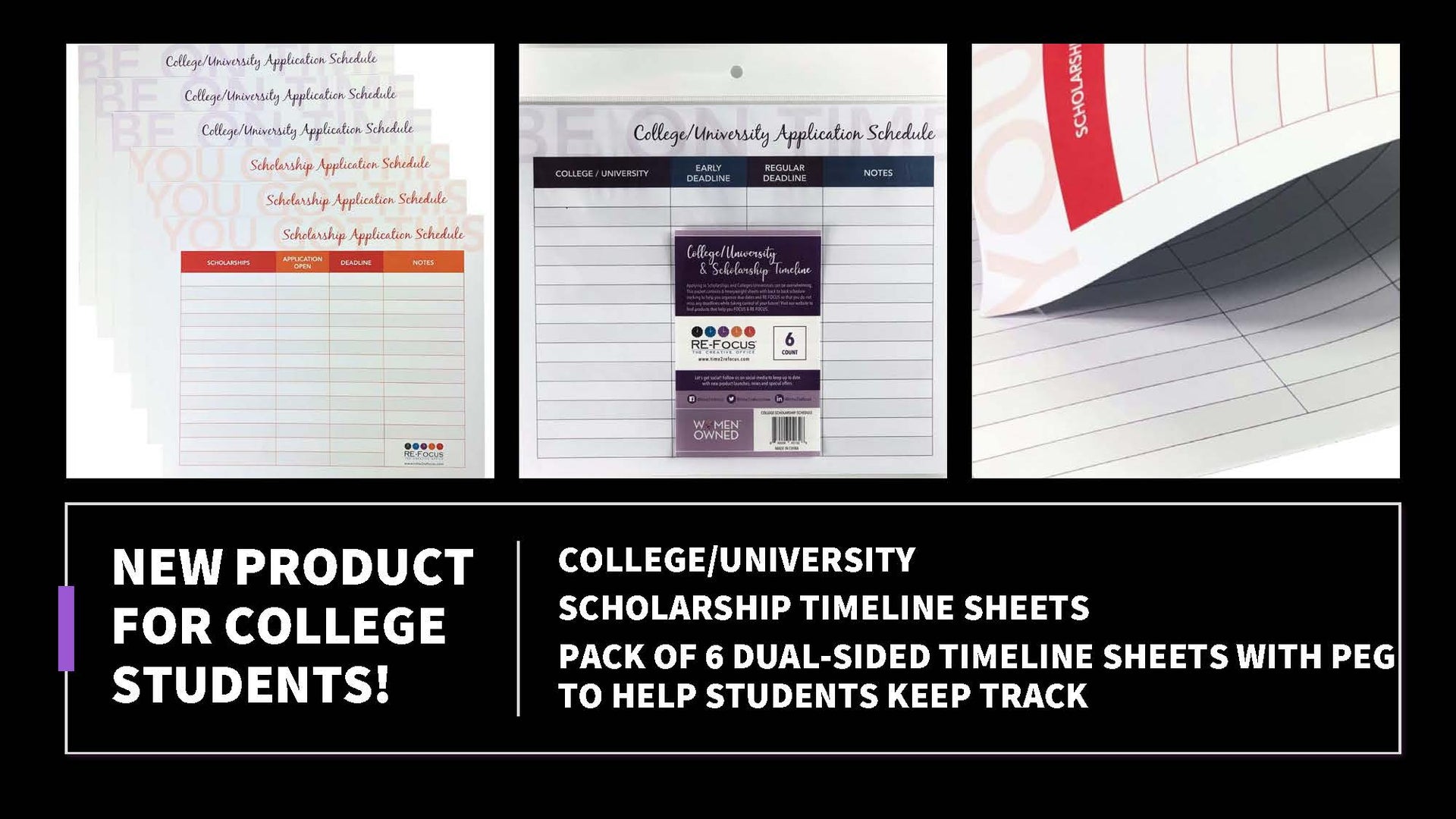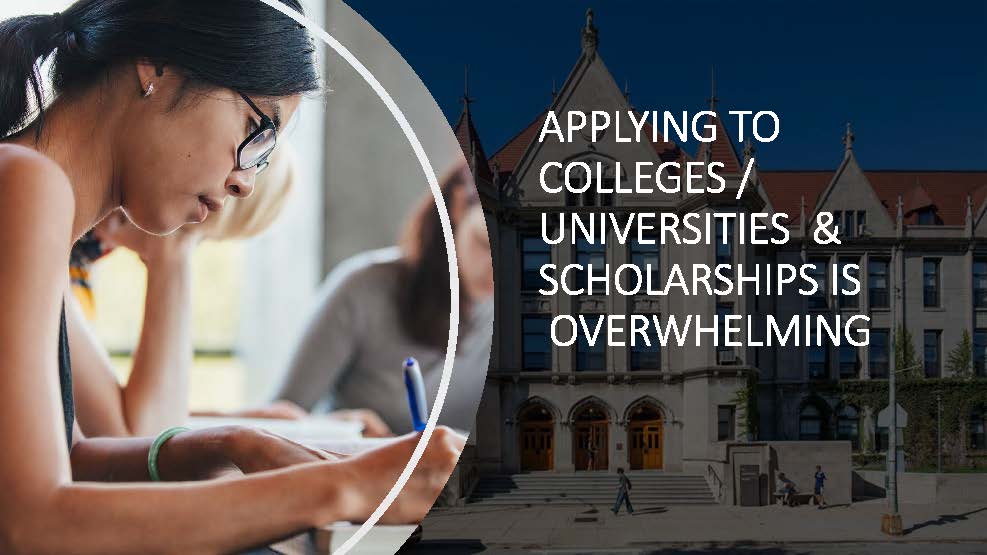 College/University & Scholarship Timeline/Organizer/Planner by RE-FOCUS THE CREATIVE OFFICE
Calendars, Password Books, Organizers & Planners
Ask about this product
RE-FOCUS THE CREATIVE OFFICE will help you stay organized with this useful College/University & Scholarship Timeline tracker sheet. A sturdy and colorful sheet that helps you stay on track with your applications and their submission due dates. One side is for tracking College Applications. The other is for tracking Scholarship Applications. We are here to help you stay focused on your goal! This College University Scholarship Timeline Sheet is a way for you to calm your anxiety and take it one step at a time. Think through your future. Use one for a career in Marketing, or Business, or Finance. Seperate your thoughts for each sheet. On the other side is Scholarships. Think through what types of financial aid is available. If you are going into business, look for scholarships in Business, or Marketing look for scholarships in Marketing, etc. Students, block out one hour a day and think through your options. Parents, this is a great tool to help your student alleviate any anxiety they may have for this next big step in life.  6 Timeline Sheets per pack. Measures 11.5" x 9.5". Students, be sure to check out our other Focus Products like our Password Books, Academic Calendars and also our To-Do List Legal pads that match our Calendars.
Two-Sided. One side allows you to track College/University Applications deadlines. The other side tracks Scholarships Application deadlines.
Colorful. Each side uses a different color pallet in order to be easily distinguishable.
Sturdy paper stock. Measures 11.5 x 9.5 inches.
6 pack. There are six two-sided sheets per pack.
WOMAN OWNED CO. cert via WBENC, WOSB, DOBE, & ACDBE

While there isn't a law requiring ecommerce stores to have a Return Policy, you may need one if you wish to enforce your terms and parameters of returns and refunds.

For example, in the state of New York, if a retailer does not provide a Return & Refund Policy, the retailer will be required to accept returns and give refunds for all merchandise returned within 30 days of purchase. If you wish to limit this in any way, you will need to create and post a Return Policy with your own custom terms.

Another reason for having a Return Policy even if not required by law is that most consumers prefer to shop at retailers with a clearly-posted Return Policy. This is especially important when shopping online, as more issues are likely when purchasing something without being able to see it in person first.

If you don't have a Return Policy, you may be at the mercy of state laws regulating return and refund time frames. You may also lose potential customers who are concerned about not being able to return a product if they need or want to.